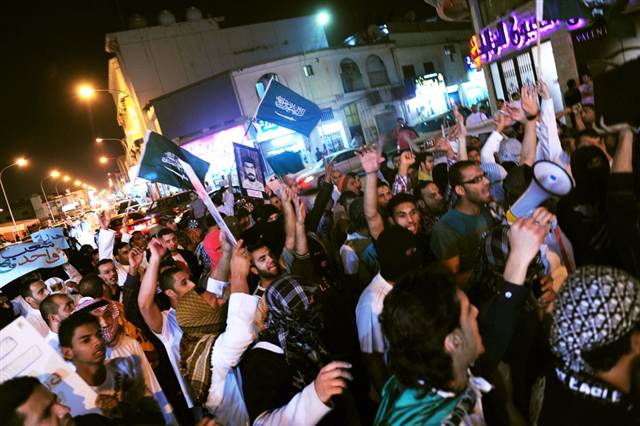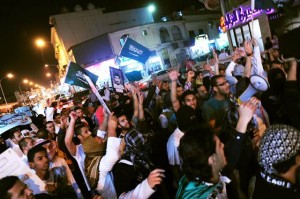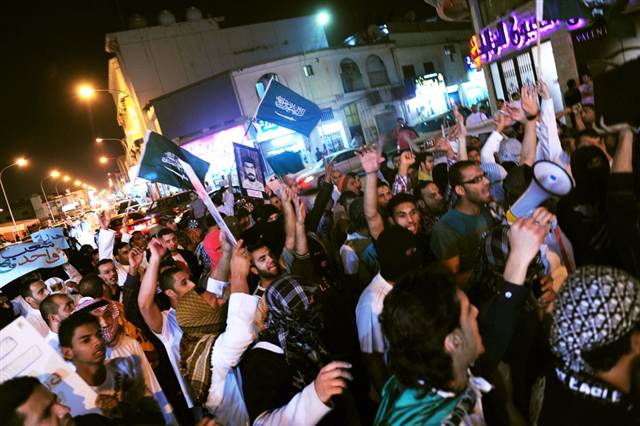 Hajj pilgrims from the Saudi city of Qatif have staged a protest rally in the holy city of Mecca, urging Riyadh to withdraw troops from Bahrain.
Expressing solidarity with anti-regime protesters in the neighboring country, Saudi protesters called on their government and other Arab countries to leave Bahrainis alone.
The rally came one day after hundreds of Bahraini Hajj pilgrims rallied in Mecca, demanding the downfall of the Al Khalifa dynasty.
Since mid-February, thousands of anti-government protesters have been staging regular demonstrations in the streets of Bahrain, calling on the US-backed Al Khalifa family to relinquish power.
On March 14, Saudi Arabia and the United Arab Emirates deployed military equipment and troops to Bahrain in upon a request from Manama to help quash the anti-regime protests in the country.
According to local sources, scores of people have been killed and hundreds have been arrested in the Saudi-backed crackdown. Hundreds of others have also been arrested and thousands have lost their jobs for supporting the anti-government movement.
Thousands of anti-government protesters have been staging demonstrations in Bahrain since mid-February, demanding political reform and a constitutional monarchy, a demand that later changed to an outright call for the ouster of the ruling Al Khalifa family following its brutal crackdown on popular protests.