Saudi Arabia
Saudi Police Arrest Canadian Imam barbarically in Medina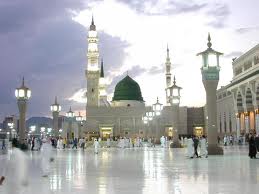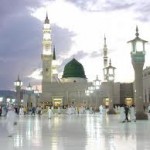 A renowned Canadian imam who travelled to Arabia to perform the annual Muslim Hajj pilgrimage was arrested in Medina after being beaten, witnesses said.
The Canadian government confirmed the arrest on Sunday. The Canadian foreign office gave no further information, citing privacy concerns.
According to news reports, Usama al-Atar was with an international group that travelled to Saudi Arabia for the Hajj and was leading a prayer recitation at a cemetery on Sunday when witnesses said he was confronted by officers from the country's so-called religious police.
CTV reported that officers beat him without provocation, chasing and suffocating him in front of more than 200 witnesses. The officers then reportedly took him into custody without explanation.
Michael Hayward, a British citizen, described the assault to CTV, saying, "He was bleeding quite a lot from the beating. They put his head to an air conditioning unit and sat on him until he was blue in the face."
Hayward told the Toronto Star that police "virtually strangled" al-Atar even though the imam did not put up a fight.
The Canadian Broadcasting Corporation reported that al-Atar was accused of attacking so-called Saudi religious police and remains in police custody. Saudi police have not confirmed the charges or his detention, the CBC reported.
Al-Atar, who studies cancer research at the University of Alberta, is a Muslim leader and founder of Active Muslim Youth of British Columbia, a not-for-profit organization that teaches youth about Islam.
The imam's website states that al-Atar is originally from the Iraqi city of Karbala. It says he began to recite the Quran professionally at age 14 and by 19 was reading before large audiences. Reports said that al-Atar's work on diabetes and cancer had been widely published.
The London-based Islamic Human Rights Commission was quoted by the Toronto Star as saying that al-Atar was "manhandled" and the group demanded Saudi authorities release him immediately.
In March, al-Atar gave a speech in protest against the violence in Bahrain in which he said, "When my children ask me about what I did when I saw people getting killed and oppressed, I do not want to tell them that I stood silently".
A Saudi-led force of Persian Gulf Cooperation Council troops was deployed to Bahrain's capital Manama to crack down on the anti-government protests.
Al-Atar has a pregnant wife and a three-year-old child in Canada, according to reports.