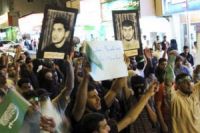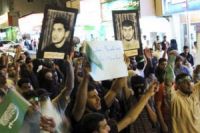 A young political activist has reportedly been shot dead by security forces in Saudi Arabia's Eastern Province as Riyadh continues its brutal crackdown on dissent.
According to recent reports, Bassem Ali al-Qadehi died of his injuries sustained after police opened fire while attempting to arrest him in the Qatif governorate of Eastern Province.
The Persian Gulf monarchy has come under fire from international human rights organizations, which have criticized it for failing to address the rights situation in the kingdom. Critics say the country shows zero-tolerance toward dissent.
Human rights bodies also say Riyadh has persistently implemented repressive policies that stifle freedom of expression, association and assembly.