Human Rights
Middle East
Saudi Arabia
Saudi regime hunting down fleeing women by tracking IMEI number on their cellphones
Authorities in Saudi Arabia are reportedly resorting to military-grade technology and making use of the International Mobile Equipment Identity (IMEI) number in a bid to track down the cellphones of women who are fleeing the repressive and male-dominated system in the ultra-conservative kingdom.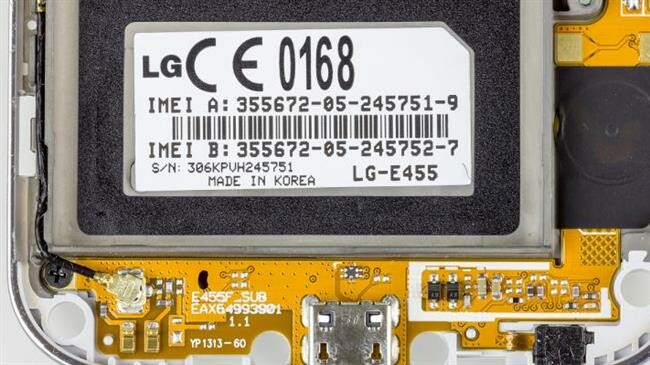 According to multiple sources who spoke with American financial and business news website Business Insider, Saudi officials could track them from their new homes in the West.
Two women, who fled together in early 2019, said Saudi security services came to their family homes after they left, and demanded to be shown the packaging of their cellphones.
The refugees, who asked to remain anonymous for fear of reprisals, said Saudi agents told their families that the IMEI number was the key to finding and taking them back to the country.
A third Saudi woman, apprehended in the small South Caucasus country of Georgia in 2018, was informed by her Georgian state-funded attorney that Saudi intelligence found her IMEI number.
The attorney said Saudi officials used the number and worked with the Georgian police to find her. The woman was repatriated to Saudi Arabia, where she has remained since.
The fourth woman, who was about to be taken back to Saudi Arabia after fleeing to Australia, said Saudi agents found her via her IMEI number. She was able to secure asylum before Saudi officials could arrange for her return.
Many Saudi female escapees believe they will either be killed by their families, or imprisoned, if they are returned. One of them, identified as Dina Ali Lasloom, was captured in Manila in April 2017, has not been seen since she was repatriated against her will.
IMEI numbers are commonly written on the SIM tray or behind the battery pack of a cellphone. Police, national security, and military bodies used the numbers to track people.
The US National Security Agency uses IMEI numbers from phones belonging to targets in Afghanistan to direct drone strikes, according to leaked documents published in October 2015 by The Intercept.
"Putting a new SIM into a phone will change its IMSI (International Mobile Subscriber Identity) number, but the phone will still have the same IMEI number, so cellphone companies can easily see that these different SIM cards are being used in the same phone," Matthew Hickey, a professional hacker with over 15 years of experience, said.
He added, "The only way for an individual to avoid this type of tracking is to replace the handset, physically remove and replace a chip to obtain a new IMEI, or use a phone which has a reprogrammable IMEI."
The report comes as Saudi officials have created an application that allows male guardians to track their female family members and prevent them from traveling due to an escalating numbers of women fleeing the country.
Saudi Arabia creates app to track female family membersSaudi Arabia has created an application that allows male guardians to track female family members and prevent them from traveling.
The app, called Absher meaning "Good Tidings" in Arabic, allows men to obtain or revoke their authorization with a few clicks.
Through Absher, men can perform several tasks, such as paying parking fines, renewing driving license, and granting travel permissions to their female "dependents," such as wives, daughters and sisters.
It is equipped to give a comprehensive readout of each journey a registered woman has made. Her male guardian can anytime access his own travel logs along with those of children and women in the family.
The app also gives men the ability to receive SMS alerts, when one of their female family members shows their passport at the border or at an airport.
UK MPs, lawyers seek visit to jailed Saudi female activistsA cross-party group of UK parliamentarians and international lawyers is seeking permits to visit a Saudi jail, amid reports of torture and sexual harassment against female detainees there.
The Saudi Ministry of Interior sends the message directly through the application.
According to a report by investigate website the Insider, Saudi women seeking asylum overseas had to resort to stealing their male guardians' phones to disable the app or to secretly give themselves permission to travel before fleeing the country.
Other women have already tried to change the alert phone number so that tracking SMSs are sent to them rather than their guardians.
American giant technology companies Apple and Google have come under fierce criticism for hosting the application, and have been accused of helping "enforce gender apartheid" as the app is available on Google Play and Apple's App Store.