Saudi Arabia
Human Rights
Saudi regime slowly killing prominent dissident cleric Sheikh Hussein al-Radi in prison: Rights group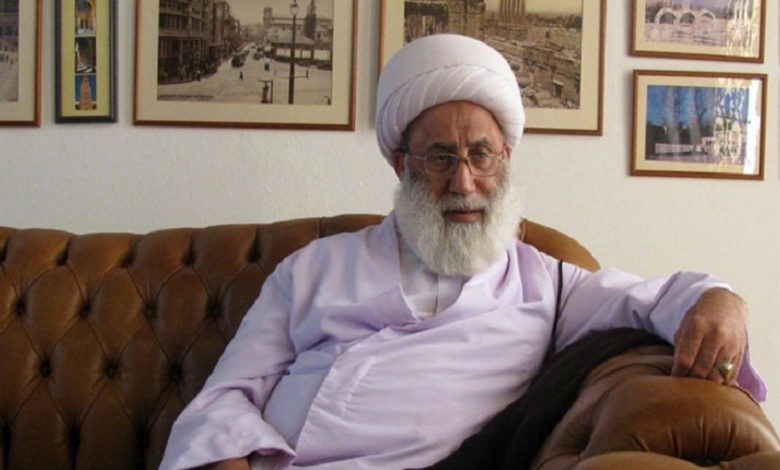 Dissident Saudi cleric Sheikh Hussein al-Radi is 'being killed slowly in prison,' as the regime in Riyadh has deprived the gravely-ill Shia clergyman of necessary treatment, a rights group has revealed.
The Saudi regime has detained the prominent cleric several times before, the last of which was in March 2016, when he was arrested over his condemnation of the Saudi-led campaign against Yemen. The detention also came after the senior cleric wrote an article in which he lambasted the House of Saud for jailing and executing critics and dissidents, including Sheikh Nimr Baqir al-Nimr, who was beheaded by authorities in January 2016.
In August 2017, the Specialized Criminal Court in Riyadh sentenced al-Radi, who lived in the al-Ahsa oasis region of Eastern Province, to 13 years in prison over his harsh criticism of the regime and his repeated calls for stopping the much-condemned war, which has left hundreds of thousands of Yemenis dead, and displaced millions more.
The senior cleric had also strongly denounced a decision by the Saudi-led [Persian] Gulf Cooperation Council to brand Lebanon's resistance movement Hezbollah as a terrorist organization.
On Sunday, the (Persian) Gulf Institute for Democracy and Human Rights (GIDHR) tweeted that "the detained Sheikh Hussein Al-Radi is being killed slowly as he is deprived of receiving the necessary treatment despite the many diseases he suffers from."
"He was arrested in 2016 over his calls to stop the war on Yemen," it added.