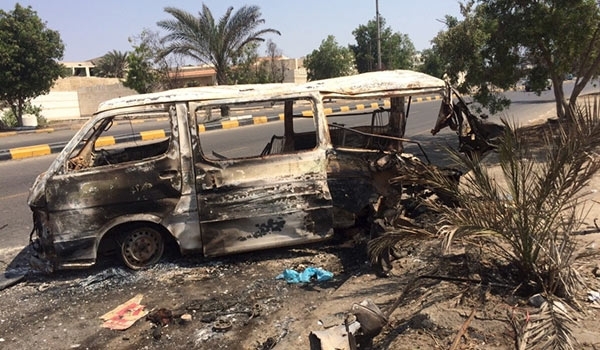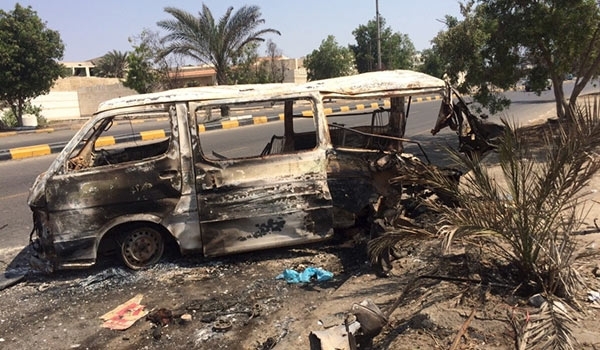 Zionist Saudi regime-led coalition air strikes on Friday hit Yemen's port of Aden, just three days after Riyadh declared that military operations against Yemen have ended.
The Saudi airstrikes on Aden and its airport resulted in the killing and wounding of scores of civilians, witnesses said.
The airstrikes are simultaneous with heavy clashes between the Yemini army and pro-Saudi forces in the towns of Sa'ad, Crater and Khormakser near Aden.
Meantime, the Political Council of Ansarullah Movement condemned the Saudi-led coalition's continued airstrikes on Yemen, and warned Riyadh officials of Yemen's crushing response.
Ansarullah urged the Saudi officials to reconsider their policies towards Yemen, or wait for their decisive military response.
"We do not need missiles to stand against the Saudis' aggression," the Yemeni revolutionary movement said.
On Tuesday, Riyadh declared that it stopped bombing Yemen, adding that the Saudi-led coalition operations are now entering a political phase, but the latest reports from different Yemeni cities said that the airstrikes are still underway.
Saudi Arabia has been striking Yemen for the last 30 days in a move to restore power to fugitive President Mansour Hadi, a close ally of Riyadh. The Saudi-led aggression has claimed the lives of around 2,900 Yemenis, including hundreds of women and children. The attacks have also left thousands of people injured.
Hadi stepped down in January and refused to reconsider the decision despite calls by Ansarullah revolutionaries of the Houthi movement.
Despite Riyadh's claims that it is bombing the positions of the Ansarullah fighters, Saudi warplanes are flattening residential areas and civilian infrastructures.