Syria
Saudi Regime's defeated rabid dogs opposes conference on Syria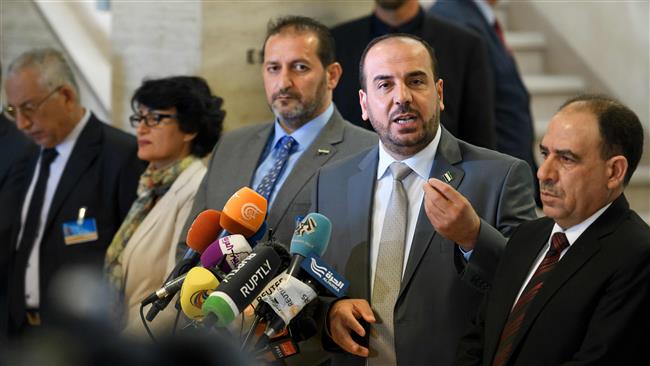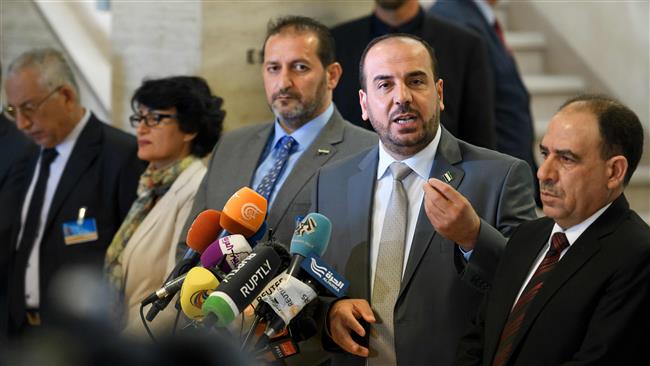 Syria's Saudi-affiliated opposition group, the High Negotiations Committee (HNC), has bulked at a peace conference agreed at the Astana talks with the aim of bringing Syria's warring sides to the negotiating table in Sochi, Russia, later this month.
The HNC claimed in a statement on Thursday that the peace conference represented a deviation from UN-led diplomacy and an attempt to rehabilitate President Bashar al-Assad's government, Reuters reported.
"We, in the High Negotiations Committee, insist on rejecting discussion of Syria's future outside the legal, UN framework," said the opposition bloc, which was founded in Riyadh in late 2015.
The Astana peace process has been underway since January with the mediation of Iran and Russia, the Syrian government's allies, and Turkey, which supports armed opposition groups.
The latest round of the talks was held late October, with the three guarantor states agreeing on the Russian initiative for holding a congress with the participation of Syria's conflicting sides in Sochi on November 18.
A joint statement published on the Russian Foreign Ministry's website at the end of the Astana talks listed 33 Syrian organizations invited to a "Congress of Syrian National Dialogue," which is to be held in the Black Sea resort of Sochi on November 18.
Russia says the key task of the event is to pave the way for constitutional reforms.
Damascus has backed the Russian plan, but opposition groups have rejected the idea.
The spokesman for the Turkey-based Syrian National Coalition (SNC) Ahmad Ramadan also said Wednesday that the plan seeks to circumvent the UN efforts to mediate Syrian peace talks in Geneva, adding, "The Coalition will not participate in any negotiations with the regime outside Geneva or without UN sponsorship."
Earlier on Thursday, Russian Deputy Foreign Minister Mikhail Bogdanov expressed hope that all Syrian opposition groups would attend the Moscow-backed Syrian congress despite some objections.
"We hope that everyone who believes that the fate of the country, its unity, its territorial integrity and its sovereignty are important will participate," Interfax cited Bogdanov as saying.
Six rounds of the negotiations took place on January 23-24, February 15-16, March 14-15, May 3-4, July 4-5 and September 14-15.
The fourth round of the Astana discussions in May resulted in an agreement on four de-escalation zones across Syria, which cover the provinces of Idlib and Homs as well as the Eastern Ghouta region near Damascus and Syria's southern border with Jordan.
The parties to the talks used the fifth round of the process to build up on the results of the May agreements.