Human Rights
Middle East
Saudi Arabia
Saudi religious thinker faces execution: HRW
Human Rights Watch has condemned the Saudi authorities for seeking the death penalty against a reformist religious thinker and critic on charges that bear "no resemblance to recognized crimes."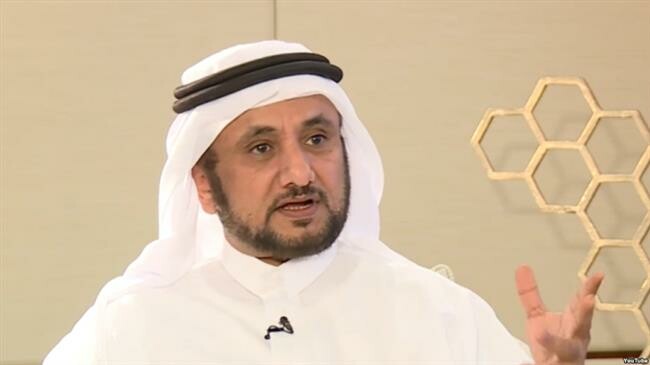 Hassan Farhan al-Maliki was arrested in September 2017 and has been held in detention since then. The Saudi authorities finally brought charges against him in October 2018.
HRW said al-Maliki's prosecution for peacefully expressing his religious views contradicts Crown Prince Mohammad bin Salman's claims in October 2017 that he wanted to "revert" the kingdom to "a moderate Islam open to the world and all religions."
"Mohammed bin Salman has consistently pledged to support a more 'moderate' version of Islam while his country maintains a prosecution service that seeks the death penalty against religious reformers for expressing their peaceful ideas," Michael Page, deputy Middle East director at HRW, said.
"Saudi Arabia's real road to reform lies in allowing religious thinkers like al-Maliki to express themselves without fear of arrest and possible execution," Page added.
According to the US-based rights group, al-Maliki is currently on trial over 14 charges, nearly all of them having "no resemblance" to crimes recognized by law.
HRW, which reviewed al-Maliki's charge sheet, said the first two charges relate to his peaceful expression of his religious opinions about the veracity of certain sayings of the Prophet (PBUH) and his criticism of several seventh century Islamic figures.
Maliki was also charged with "insulting the country's rulers and the Supreme Council of Religious Scholars, and describing them as extremist", and accusing Arab countries of the Persian Gulf of supporting the Daesh terrorist group.
The Other charges included praising Seyyed Hassan Nasrallah, Secretary General of Lebanon's Hezbollah resistance movement, and "having sympathy" for the Yemen's Houthi Ansarullah movement.
He is also facing charges for voicing his religious views in television interviews, attending discussion groups in the kingdom, writing books and studies and publishing them abroad.
The rights group cited a Saudi activist as saying that the Specialized Criminal Court in Riyadh, which specializes in terrorism trials, has held at least three trial sessions on the cleric's case. The next hearing has not yet been scheduled.
Saudi Arabia has lately stepped up politically-motivated arrests, prosecution and conviction of peaceful dissident writers, human rights campaigners and independent clerics.
Saudi officials have also intensified security measures in the Shia-populated Eastern Province.
Saudi moving to execute teenage political dissidentSaudi authorities are likely to execute death row teenage prisoner Murtaja Qureiris after holding him in pre-trial detention for almost four years.
Eastern Province has been the scene of peaceful demonstrations since February 2011. Protesters have been demanding reforms, freedom of expression, the release of political prisoners, and an end to economic and religious discrimination against the oil-rich region.
The protests have been met with a heavy-handed crackdown by the regime, with security forces increasing security measures across the province.
Over the past years, Riyadh has also redefined its anti-terrorism laws to target activism.
In January 2016, Saudi authorities executed Shia cleric Sheikh Nimr Baqir al-Nimr, who was an outspoken critic of the Riyadh regime. Nimr had been arrested in Qatif, Eastern Province, in 2012.