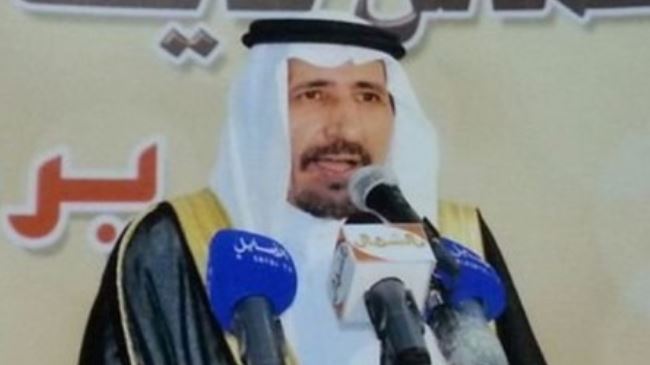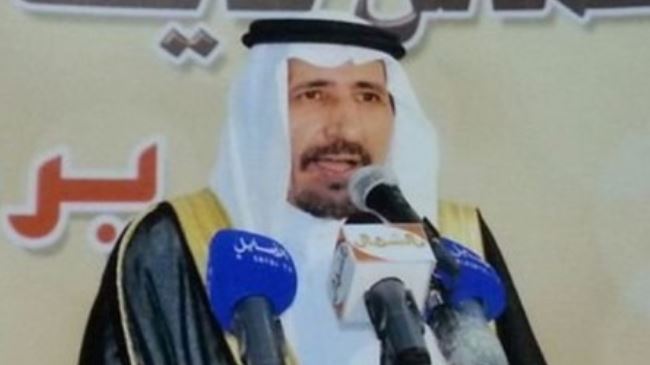 Authorities in Saudi Arabia have forced a prominent human rights activist and blogger to shut down his twitter account as part of the ongoing crackdown on dissent in the country.
Reports said on Wednesday that Mikhlif Al-Shammari was summoned on September 22 to the General Intelligence Directorate in the city of Al-Khobar, where he was told to shut down his account instantly based on an order by the country's Interior Ministry.
He is said to have been forced to pledge to close his account within 48 hours.
The activist, who is from the large Sunni al-Shammar tribe, has been seeking to improve relations with Saudi Arabia's Shia community based in the Eastern Province.
Al-Shammari has denounced the Saudi regime's rights violations, mostly against the Shias, as he believes Sunni Muslims should treat Shia people in the oil-rich country as equals.
In July, an appellate court in Riyadh upheld a five-year jail term handed down to the rights activist, as well as a ten-year travel ban and a ban on writing articles, accessing the Internet and appearing in the media.
Al-Shammari has been accused of several charges, including "making attempts to discredit the kingdom in public opinion, insulting the clergy and accusing state officials of dishonesty" as well as "producing and sending via the Internet what would prejudice public order."
Activists say there are over 30,000 political prisoners in Saudi Arabia.
The country has come under fire from international human rights organizations, which have criticized it for failing to address the rights situation in the kingdom.
They say Riyadh has persistently implemented repressive policies that stifle freedom of expression, association and assembly.