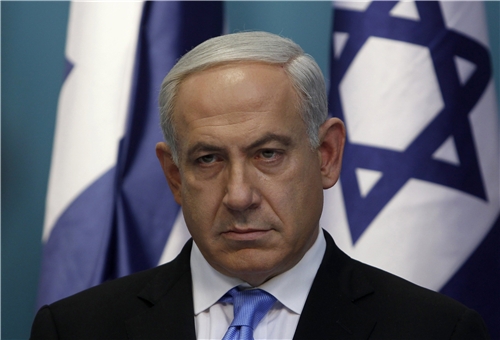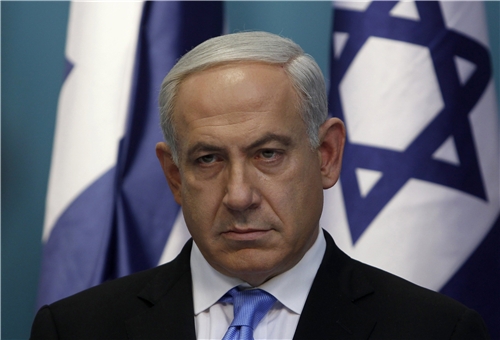 A delegation of a Persian Gulf Arab country has recently had secret meetings with Israeli officials, including Prime Minister Benjamin Netanyahu, in Tel Aviv, Palestinian sources revealed.
"A delegation, including two high-ranking officials, of a Persian Gulf Arab country traveled to the occupied Palestinian territories 10 days ago," informed sources told the Palestinian al-Manar weekly on Sunday.
"The high-ranking delegation stayed in the occupied territories for 48 hours and left Tel Aviv before the recent Alexa winter storm," the sources said.
They also said that the Arab delegation which was extremely protected by the Israeli security forces has held meetings with officials of Israel's foreign and defense ministries as well as Netanyahu.
The sources didn't reveal the nationality of the delegation members, but al-Manar reported that similar meetings were also held between the Saudi and Israeli officials in Monaco city less than a week ago, confirming earlier signs and speculations indicating closing gaps in the relations between Tel Aviv and Riyadh.
The weekly also reported earlier this month that a senior military delegation from Saudi Arabia secretly visited the Zionist entity to discuss the nuclear deal reached between Iran and the world powers last month.
Israeli radio reported that Saudi Deputy Defense Minister Salman bin-Sultan, who is the brother of Saudi Arabia's spy chief Prince Bandar bin Sultan bin Abdulaziz, had recently visited the Zionist entity.
Based on the report by al-Manar, the Israeli radio said that Salman Bin Sultan, accompanied by two Saudi officers secretly "met Israeli security leaders".
The Saudi delegation also visited "one of the Israeli military bases accompanied by a senior member of the Israeli staff board", the news portal reported, quoting confidential reports.
On November 24, Iran and the six world powers (the United States, Britain, France, Russia, China and Germany) sealed an interim deal to pave the way for the full resolution of the West's decade-old dispute with Iran over its nuclear energy program.
However Israel slammed the agreement, with Netanyahu describing it as a "historic mistake".
On November 17, the British newspaper, Sunday Times, reported that Riyadh has given the go-ahead for Israeli planes to use its airspace for possible attacks on Iran over Tehran's nuclear energy program.
Riyadh denied the Saudi-Israeli cooperation in preparation for an attack on Iran's nuclear program.