Syria
Saudi spy chief hails UK role in foreign-backed militants war against Syria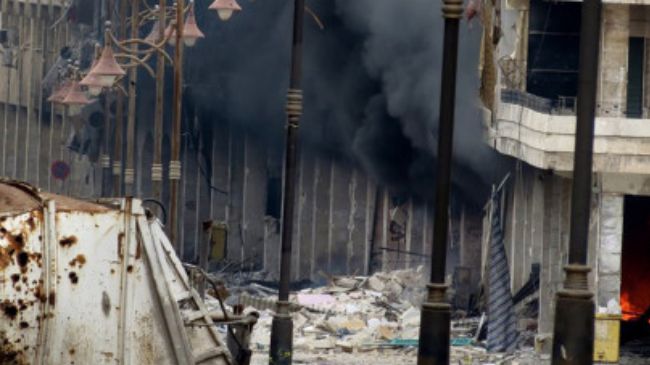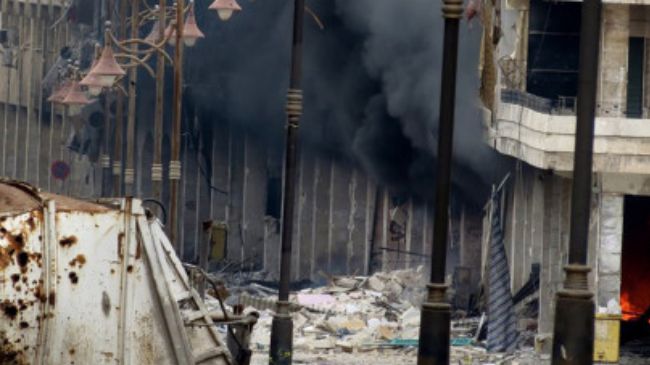 Saudi intelligence chief Prince Bandar Bin Sultan has in a secret meeting briefed Britain's MI6 chief Sir Robert Sawers on Riyadh's role in stoking the Syrian civil war and thanked London for its strategic cooperation to that end.
"At the meeting, the Saudi intelligence chief briefed Sawers on Riyadh's latest moves on Syria, including the supply of over 400 tons of weapons to the militants in Syria via Turkey," Fars News Agency quoted unnamed sources as saying.
"We have made the Syrian army engage in a civil war and of course this strategic mission could not be accomplished without your (MI6) cooperation," the source quoted Prince Bandar as saying during the meeting.
According to the report, the Saudi National Security Council Secretary and Intelligence Chief also reiterated that his country is sending the Salafi and other extremist fighters to Syria to get them killed and trigger religious discord among different Muslims groups in the region.
"The Prince also reminded the different advantages of the Saudi plan in Syria, saying that extremist groups, including the Salafis, have been engaged in the war in Syria and killed in there, while the Lebanese Hezbollah movement has also been pushed into direct confrontation with radical Sunni Muslims," the source said.
Prince Bandar also reportedly ensured Sawers of control over the extremist mercenaries in Syria so that they do not turn up against Saudi Arabia and its western allies.
Lebanon's Assafir newspare reported back in June that Prince Bandar has been an intermediary between the western governments and the Syrian militants to deliver heavy weapons to the terrorists.