Middle East
Saudi Arabia
Yemen
Saudi Think-Tank Warns of Dark Future Created by MbS' Policies
A Saudi think-tank warned in a secret report that the country's current foreign policy has faced serious problems and Crown Prince Mohammed bin Salman should change its approach towards Iran because the Arab state's failures in Yemen, Iraq and Syria have damaged its credit.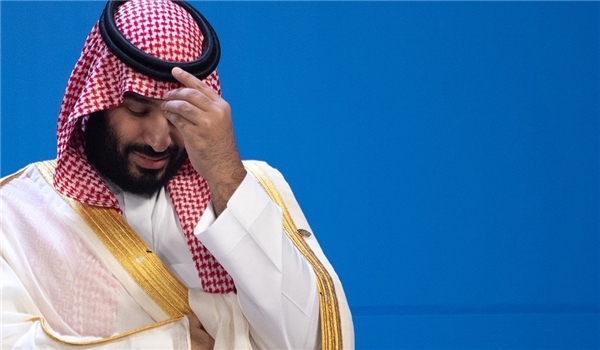 Head of the Saudi Institute of Studies affiliated with the government in Riyadh Mohammed Safar al-Salami has cautioned in the report that continued Saudi policies can create serious challenges for the country at the regional and international levels.
He called on the MbS to review its policies towards Iran, adding that Saudi Arabia's failures in Yemen, Iraq and Syria have endangered the Saudi government's legitimacy.
"Such conditions can weaken Saudi Arabia's credibility among the Islamic states," al-Salami said.
He added given the fact that the US has not done what Riyadh desired in incidents like the downing of the US spy drone and blowing up of the oil tankers, Riyadh should pursue the policy of rapprochement towards Iran and prevent Iran's further influence in the region by plots which are friendly in appearance.
Saudi Arabia has pursued a hostile policy towards Iran, specially after the empowerment of the MbS.
Media reports said in May that Saudi Arabia and the UAE had reportedly stepped up pressure on Egypt to make the North African country take an overtly hostile position against Iran.
Citing sources close to the Egyptian presidency, the New Arab or al-Araby al-Jadeed reported that the pressure had mounted following recent "sabotage attacks" on four oil tankers off the coast of Fujairah.
The report said while Riyadh and Abu Dhabi are pressuring Arab states to take a more aggressive stance on Iran, Cairo has refused to fall in line.
A diplomatic source noted that Egypt values its diplomatic ties with Iran, though at the lowest level, but the Persian Gulf Arab countries are seeking to drag Cairo into a battle with Tehran.
An Egyptian diplomatic source stated that Saudi Arabia and the UAE are offering Egypt economic and oil incentives as well as direct investment to lure the country into sending forces to the two Middle Eastern states as a warning to Iran.
"Saudi Arabia offered to extend the period of free oil supplies provided by Aramco, estimated at $750 million per month … and the non-recovery of Saudi dollar deposits in the Central Bank of Egypt … and the UAE deposits (which make) about $15 billion of the total Egyptian cash reserves," the report added.