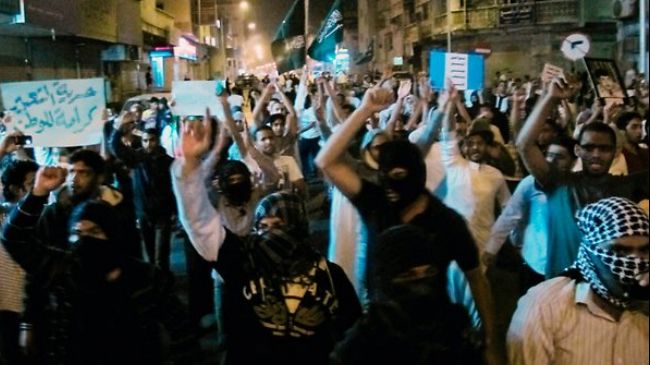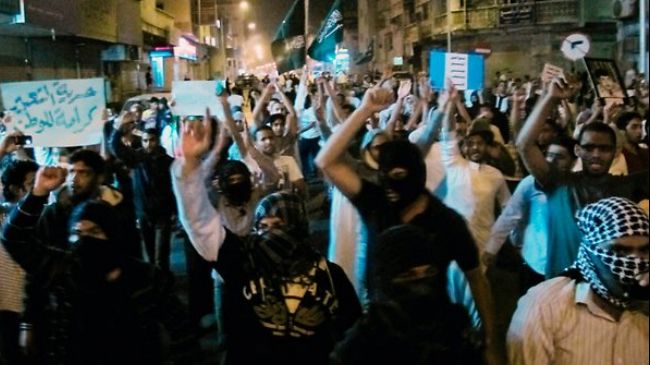 Saudi security forces have opened fire on anti-government protesters in the eastern part of the country, injuring at least two demonstrators in Awamiyah.
Witnesses say hundreds of Saudis took to the streets in the oil-rich east on Friday, one day after regime forces opened fire on protesters in Qatif, killing a demonstrator and injuring more than 14 others.
Some of the injured are reported to be in critical condition.
Protesters also chanted slogans against the ruling Al Saud family.
Protest rallies were reported in the cities of Qatif, Tarut, Rabi'iyah and Awamiyah.
At least two protesters were injured after Saudi security forces opened fire on demonstrators in Awamiyah, where the Friday Prayers leader demanded an end to Al Saud rule.
Saudis have held peaceful demonstrations since February last year on an almost regular basis in the eastern region, demanding reforms, freedom of expression and the release of political prisoners.
Protesters also want an end to economic and religious discrimination against the oil-rich region. Several demonstrators have been killed and dozens of activists have been arrested since the beginning of protests in the region.
Riyadh has intensified its crackdown on protesters since the beginning of 2012.