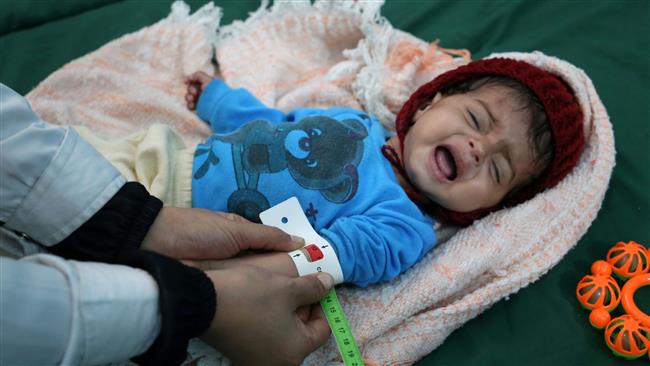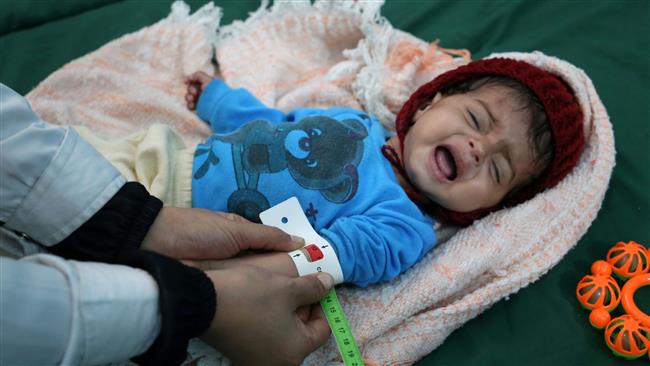 Human Rights Watch (HRW) has blamed the Saudi regime for thousands of civilian deaths since the onset of its aerial and ground campaign against Yemeni, which is strongly supported by Riyadh's allies, particularly the US and the UK.
In its annual report, the New York-based rights group said at least 4,125 civilians were killed and 7,207 others wounded between March 26, 2015, when the Saudi war began, and October 10, 2016.
The report also slammed Riyadh's military and the countries assisting it in the war for using internationally-banned weapons in their attacks against civilian targets.
According to the report, HRW had identified "six types of air-dropped and ground-launched cluster munitions in multiple locations in Yemen, including those produced in the US and Brazil. Amnesty International has further documented the use of UK-made cluster munitions."
Saudi Arabia unleashed the warfare to reinstall Yemen's former President Abd Rabbuh Mansur, a dedicated Riyadh-allied figure.
The kingdom has been providing air cover to ground operations by its mercenaries operating against Yemeni armed forces.
The report further said the war "has been supported by the United States and the United Kingdom," naming the world powers as two "key international actors" in the offensive.
"The US has been a party to the conflict since the first months of fighting, providing targeting intelligence and in-air refueling," the report noted.
Yemen's army has joined forces with the country's Houthi Ansarullah movement to defend the nation against the bombardments. They have also been staging repeated retaliatory attacks against Saudi-allied militants on Yemeni soil and Saudi border regions.
"US and UK lawmakers, whose governments altogether approved more than $20 billion and $4 billion worth of weapons sales, respectively to Saudi Arabia in 2015 alone, have increasingly challenged the continuation of these sales," the report added.
The report also highlights the deteriorating humanitarian situation in Yemen, saying over 80 percent of the country's population need humanitarian, while the Saudi military prevents relief supplies from reaching civilians.
According to figures compiled last year by the Legal Center for Rights and Development, a Yemeni non-governmental monitoring group, the Saudi offensive has so far claimed 11,403 lives and left 19,343 others wounded.