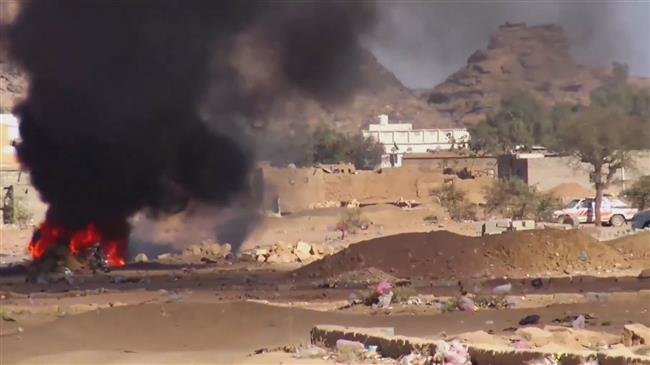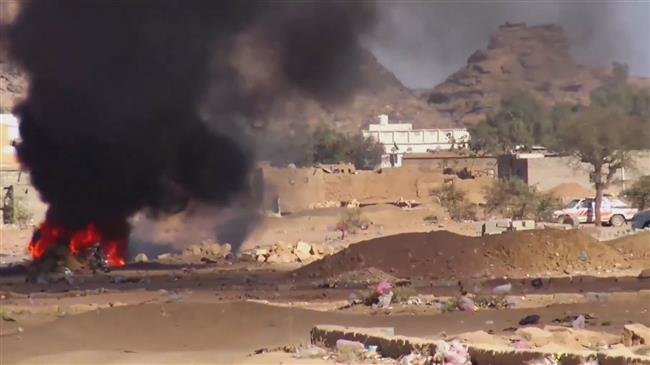 The Saudi-led coalition is taking advantage of the UN-brokered ceasefire to deploy more forces to Yemen's port city of Hudaydah, says a political commentator.
"I believe this truce could collapse at any time because the Saudi-backed forces keep shelling Hudaydah city … We haven't seen any statement from the United Nations envoy to Yemen, Major Patrick [Cammaert], about the violation of the Saudi-backed forces in the last weeks and I hope that he will actually focus on this because the major goal of the United Nations is for Ansarullah the Houthis and the popular committee to withdraw from Hudaydah and we see that the other side is not doing anything," Hussain al-Bukhaiti told Press TV in an interview on Saturday.
"They are setting up trenches, setting up new defense lines around Hudaydah trying to bring more troops to Hudaydah. It seems to me that this truce will only give time to the Saudi-backed forces to deploy more troops around Hudaydah and I believe when they are ready they could conduct any attack on Hudaydah soon," he added.
The ceasefire was reached recently in Sweden during peace talks between delegations from the Houthis and the Saudi-backed former government.
The opposite sides agreed to the withdrawal of their forces and the deployment of UN monitors to the port, the entry point for most of Yemen's commercial goods and vital aid.
The UN monitoring team is tasked with securing the functioning of Hudaydah and supervising the pullout of forces from the city.
Saudi Arabia and the United Arab Emirates launched the Hudaydah offensive in June but have been facing strong resistance from Yemeni armed forces — led by the Houthis — as well as the city's residents.
The Saudi war has killed tens of thousands of Yemeni people and made the country the world's worst humanitarian disaster.