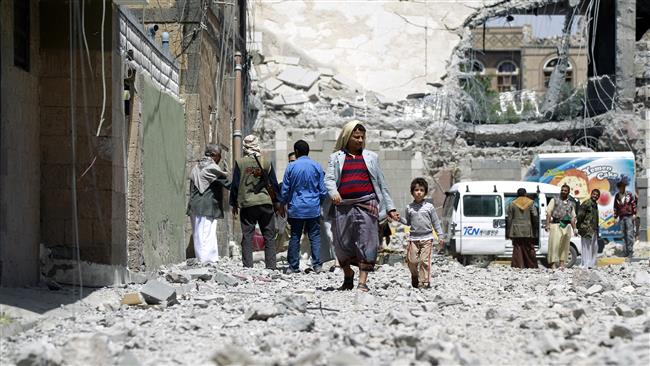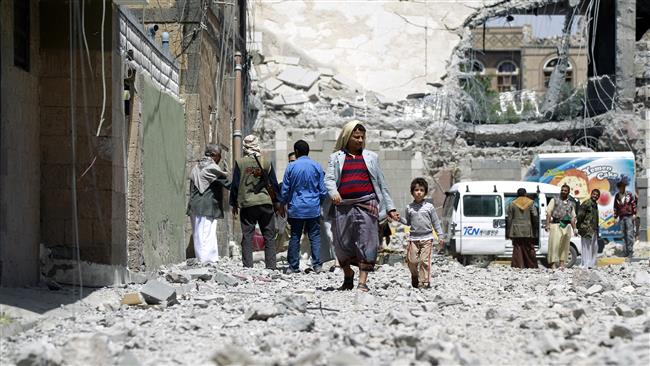 Saudi military aircraft have conducted a fresh round of attacks against several areas across Yemen.
On Wednesday morning, scores of people were killed or injured as Saudi fighter jets launched airstrikes against the northwestern Yemeni city of Sa'ada, located 240 kilometers (150 miles) north of the capital, Sana'a. Several cars were burned in the attacks, Arabic-language al-Masirah satellite television network reported.
Fierce clashes also broke out between Houthi Ansarullah fighters and militants loyal to fugitive former President Abd Rabbuh Mansour Hadi in the city of Ta'izz, situated 260 kilometers (166 miles) south of the capital, Sana'a. There were no immediate reports of possible casualties.
Moreover, a warehouse for medical supplies went up in flames after a mortar shell fired by Saudi forces struck the facility in Ta'izz.