Bahrain
Saudii-backed Bahraini forces attack anti-regime protesters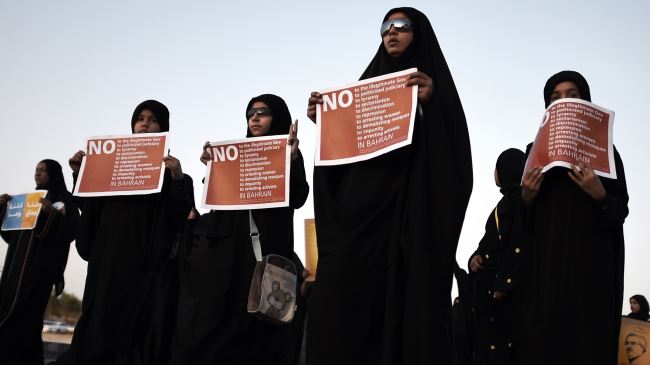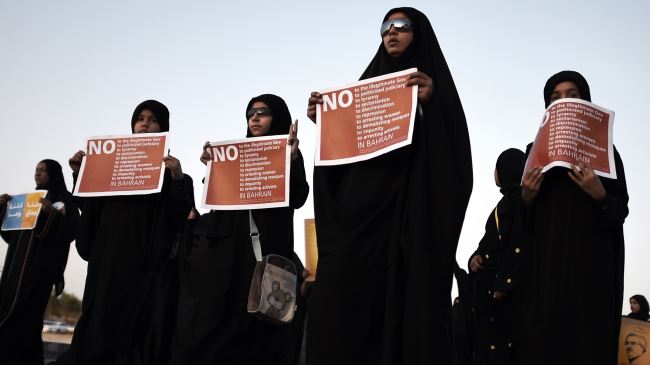 Regime forces in Bahrain have once again attacked anti-regime protesters in the Persian Gulf country as the ruling Al-Khalifa toughens its crackdown on the opposition.
A protest was staged in the northeastern island of Sitra near the capital, Manama, on Monday despite a ban on public gatherings in the country.
Al Khalifa regime forces fired tear gas to disperse the protesters, who had taken to the streets to mark a year since a teenage protester was shot dead by the forces. The 14-year-old Ali Jawad al-Sheikh was killed at a mosque while attending religious ceremonies on the occasion of Eid al-Fitr, which marks the end of the fasting month of Ramadan.
A similar demonstration was held on Sunday, with protesters calling on the Bahraini authorities to release all the prisoners jailed for attending demonstrations.
Since mid-February 2011, Bahrainis have constantly been holding demonstrations in the streets of Bahrain, calling for the Al Khalifa royal family to relinquish power.
On March 14, 2011, troops from Saudi Arabia and the United Arab Emirates were deployed to assist the Bahraini government in its crackdown on peaceful protesters. The crackdown also left scores of people dead.
Manama has imprisoned thousands of people for attending demonstrations over the past three years.
Human rights groups have voiced concern over the treatment of the Bahraini activists kept in prisons and the atrocities committed by authorities and security forces in the government crackdown.