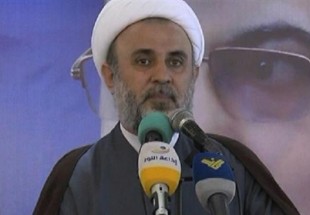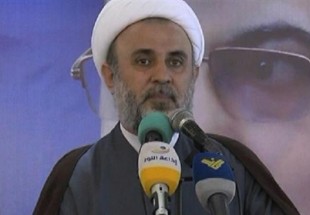 "Anger and failure in the region is behind Saudi's  hostile stance against the Lebanese resistance movement, " A senior Hezbollah official underlined.
In March, the Arab League and the Persian Gulf Cooperation Council (GCC), both under Riyadh's influence, decided to classify Hezbollah as a terrorist organization under the Saudi pressure.
"Saudi Arabia and its allies' anger and failure in the region prompted them to take revenge on the resistance in Lebanon because it has been a staunch supporter of the resistance in Syria,"  the deputy head of Hezbollah's executive council Nabil Qaouk said Monday.
He further said Saudi Arabia and its allies have failed to break the will of Hezbollah, and that no one would be able to defeat the resistance front "no matter what resolutions they adopt."
Last month, Saudi Arabia suspended a $3-billion package to the Lebanese army and $1 billion in aid to its internal security forces.
According to Press tv, Hezbollah slammed Riyad's move and said it exposes the real face of Saudi Arabia and refutes its claims about fighting terrorism.
Qaouk further stressed his movement's steadfastness in fulfilling its duties, saying "We will never back down on our duty to protect our people against the Takfiri and Israeli aggression."
He further said the resistance "is stronger on the battlefield," and expressed Hezbollah's determination to score more victories against its enemies.
"Those who are fighting the resistance will only be disappointed over and over again," he added.
The Hezbollah official also accused Saudi Arabia, Israel and the United States of supporting Daesh in a "clear attempt to topple the regimes" in Iraq and Syria.
Daesh "in those countries is witnessing an inevitable end due to the accomplishments of the Syrian and Iraqi armies and their allies, which will change all equations in the region," the Hezbollah official said.