Middle East
Saudi Arabia
'Saudis are too 'small' in numbers to form their own army'
An American political analyst believes that Saudi Arabia is unable to have its own army because the Saudis are "basically a small group of people" and, as a result, cannot form an army of their own.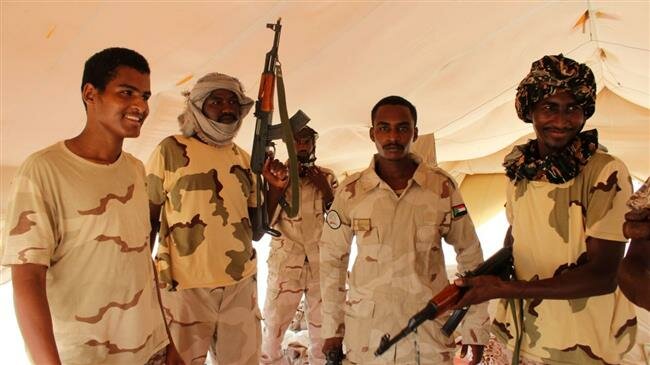 The remarks by E Michael Jones came after US Secretary of State Mike Pompeo last month had blocked the inclusion of Saudi Arabia on a list of countries that recruit child soldiers.
Pompeo rejected the findings of the State Department's anti-human trafficking office that the Saudi-led military coalition engaged in a military campaign on Yemen has been using under-age fighters there.
State Department experts recommended adding Saudi Arabia, a major US ally and arms customer, to the soon-to-be released list on the basis of news reports and human rights groups' assessments that the ultra-conservative kingdom has hired child fighters from Sudan to fight in Yemen, according to four sources familiar with the matter.
'Sudan dispatched 600 militiamen to Yemen in April'The Sudanese fighters reportedly received training for only four months at camps across Sudan.
Jones said the question is; "Why are you employing children from Sudan to fight your wars for you?"
"Well, because you don't have any people," he added in an interview with Press TV on June 19.
"The Saudis are basically a small group of people inhabiting a country with a lot of oil and they cannot mount their own army," said Jones, the current editor of Culture Wars magazine.
"If you put two and two together, you're going to see a recipe for failure here, because even the most expensive weapons in the world only work if you have soldiers employing them if you have children… and sending children off into battle it's a sign that you are not going to win this war," he concluded.
The Arabic-language Sout al-Hamish daily newspaper, citing an unnamed informed source, reported on May 18 that 600 Sudanese fighters had been flown a month earlier from Nyala Airport in southwestern Sudan to Yemen.
Almost all the Sudanese fighters appear to come from the battle-scarred and impoverished region of Darfur, where some 300,000 people were apparently killed and 1.2 million displaced during a dozen years of conflict over diminishing arable land and other scarce resources.
The US-based Armed Conflict Location and Event Data Project (ACLED), a nonprofit conflict-research organization, estimates that the Saudi-led war has claimed the lives of over 60,000 Yemenis since January 2016.
The war has also taken a heavy toll on the country's infrastructure, destroying hospitals, schools, and factories. The UN says over 24 million Yemenis are in dire need of humanitarian aid, including 10 million suffering from extreme levels of hunger.