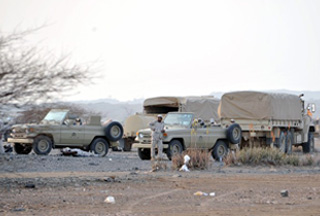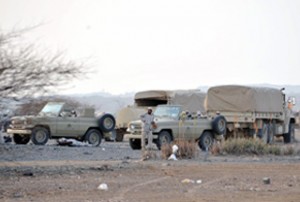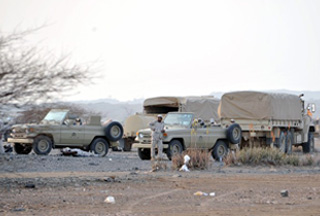 Saudi forces say they have launched a major attack on Houthi positions, leaving an unknown number of fighters dead in the northern parts of the country.
At the fifth day of the kingdom's airstrikes on Yemen's mountainous north, Saudi forces said their aircraft have been targeting Houthi positions near the border town of Al-Khubah, AFP reported on Sunday.
Saudi medics, meanwhile, said seven Saudis were killed and 126 others were wounded since the fighting first erupted on Wednesday.
According to a medical official at the district hospital in the nearby town of Samtah, Friday had been the "heaviest day" of fighting with two soldiers killed and many people wounded.
Saudi Arabia says its airstrikes against the Houthis are in retaliation to an attack on one of its border posts, which left two Saudi soldiers killed and 11 others wounded.
The Houthis, however, say they had repulsed a Saudi cross-border assault, and captured a number of soldiers.