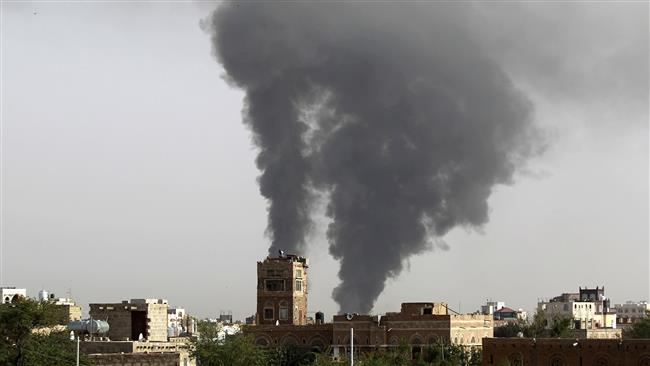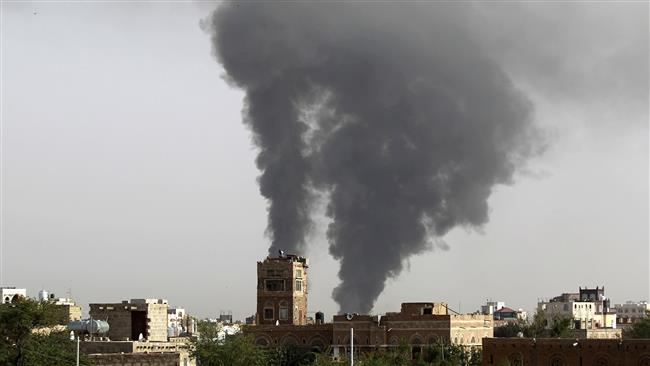 Human Rights Watch (HRW) has called on Saudi Arabia to "immediately stop" its use of cluster munitions against Yemen, which has resulted in the deaths of dozens of civilians in the country.
The leading New York-based rights group said on Thursday that it had evidence showing that at least seven such attacks had occurred in the northwestern province of Hajjah between the months of April and July.
The aggressor forces "should immediately stop using these weapons and join the treaty banning them," HRW researcher Ole Solvang said.
The HRW added that its researchers had inspected four of the seven attack sites, where they found unexploded sub-munitions or remnants of cluster munitions.
According to the rights group, the weapons used in all of the attacks, which hit areas within 19 kilometers of the country's border with Saudi Arabia, have been identified as US-made M26 cluster rockets.
The HRW recently joined a number of other rights groups in urging the United Nations Human Rights Council to form a commission to investigate "alleged serious laws-of-war violations by all parties to the armed conflict in Yemen since September 2014."
The World Health Organization said on August 11 that more than 4,300 people have been killed in the conflict in Yemen. Local Yemeni sources, however, put the fatality figure at much higher.
Saudi Arabia launched its war on Yemen without a UN mandate on March 26 in a move aimed at undermining the Houthi Ansarullah movement and returning fugitive former President Abd Rabbuh Mansur Hadi – a staunch ally of Riyadh – to power.