Saudi Arabia
Saudis Preparing to Admit Jamal Khashoggi Died During Interrogation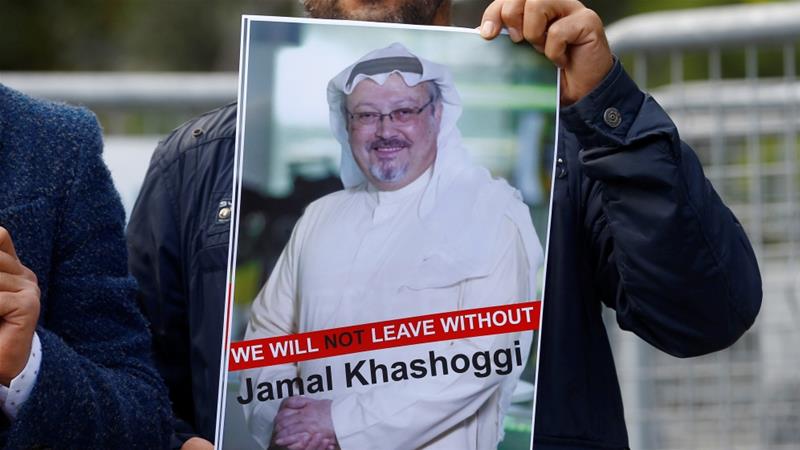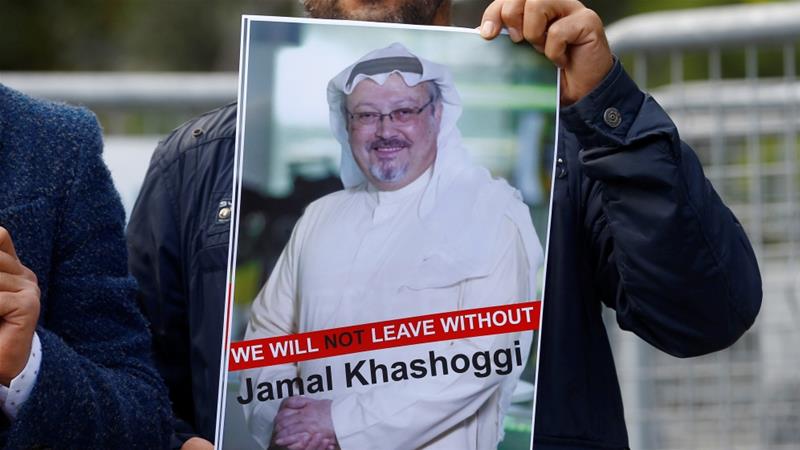 The Saudis are preparing a report that will acknowledge Saudi journalist Jamal Khashoggi's death was the result of an interrogation that went wrong, one that was intended to lead to his abduction from Turkey, CNN quoted two sources as saying.
One source says the report will likely conclude that the operation was carried out without clearance and transparency and that those involved will be held responsible, CNN reported.
One of the sources acknowledged On Monday that the report is still being prepared and cautioned that things could change.
The Washington Post columnist was last seen in public when he entered the Saudi consulate in Istanbul in Turkey on October 2. Previously, Saudi authorities had maintained Khashoggi left the consulate the same afternoon of his visit, but provided no evidence to support the claim.
CCTV footage shows Khashoggi entering the Saudi consulate on October 2.
Khashoggi's fiancée, Hatice Cengiz, who was waiting outside the consulate, says she did not see him re-emerge.
Police to Search Saudi Consul's Residence
On Tuesday, Turkish Foreign Ministry official said the home of Saudi Arabia's consul in Istanbul will be searched as part of ongoing investigations into the Khashoggi case, AP news agency reported.
The timing of the search was not immediately made clear. It comes after Turkish police and prosecutors on Monday searched the consulate building for over eight hours.
Lift Saudi Immunity
For her part, United Nations human rights chief Michelle Bachelet called on Saudi Arabia and Turkey on Tuesday to reveal all information on the disappearance of Jamal Khashoggi.
"Two weeks is a very long time for the probable scene of a crime not to have been subjected to a full forensic investigation," Bachelet said in a statement.
"Under international law, both a forced disappearance and an extra-judicial killing are very serious crimes, and immunity should not be used to impede investigations into what happened and who is responsible," she added.
Ponpeo in Riyadh
Also on Tuesday, US Secretary of State Mike Pompeo has landed in Saudi Arabia's capital, Riyadh, for talks with King Salman over the Khashoggi case.
Earlier Monday, US President Donald Trump suggested that "rogue killers" could be behind Khashoggi's disappearance, after a phone call with Saudi Arabia's King Salman about the case. Trump said King Salman told him "in a very firm way that they had no knowledge of it."
Later Monday, Trump said he had seen the latest media reports. But he said he did not know if the report is accurate or just "rumor."
The Saudi journalist's disappearance created a diplomatic rift between Saudi Arabia and the West. Amid the fallout, international firms pulled out of a high-profile investment summit, the Future Investment Initiative conference, due to take place later this month in Riyadh.
The case also caused friction between Saudi Arabia and Turkey, which repeatedly accused the Saudis of failing to cooperate with their investigation.
Turkish authorities previously said they believed that 15 Saudi men who arrived in Istanbul on October 2 were connected to Khashoggi's disappearance and possible murder. At least some of them appear to have high-level connections in the Saudi government.
On Friday, a source familiar with the investigation said Turkish authorities have audio and visual evidence that shows journalist Khashoggi was killed inside the consulate.