Saudis Rally in Qatif to Demand Political Prisoners' Release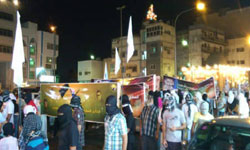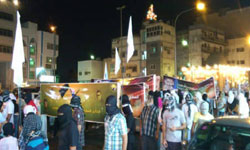 Saudi protesters staged an anti-regime demonstration in the Eastern city of Qatif to express solidarity with the country's political prisoners.
The demonstration was organized by the Coalition of Freedom and Justice. There were no immediate reports of violence, press tv reported.
The demonstrators demanded the release of all political prisoners, especially those known as the Nine Forgotten Detainees.
The nine Shiites have been held for more than a decade without trial.
Since February 2011, protesters have held demonstrations on an almost regular basis in the Kingdom's East, mainly in Qatif and Awamiyah, calling for the release of all political prisoners, freedom of expression and assembly, and an end to widespread discrimination.
However, the demonstrations have turned into protests against the repressive Al Saud regime, especially since November 2011, when Saudi security forces killed five protesters and injured many others in the oil-rich region.
According to Human Rights Watch, the Saudi regime "routinely represses expression critical of the government."