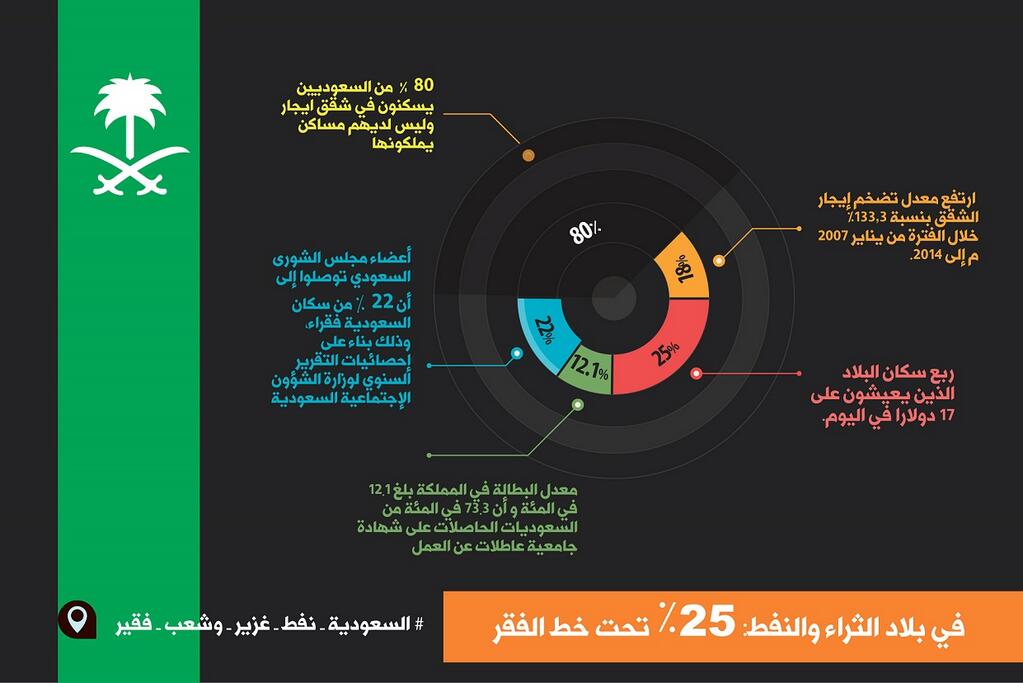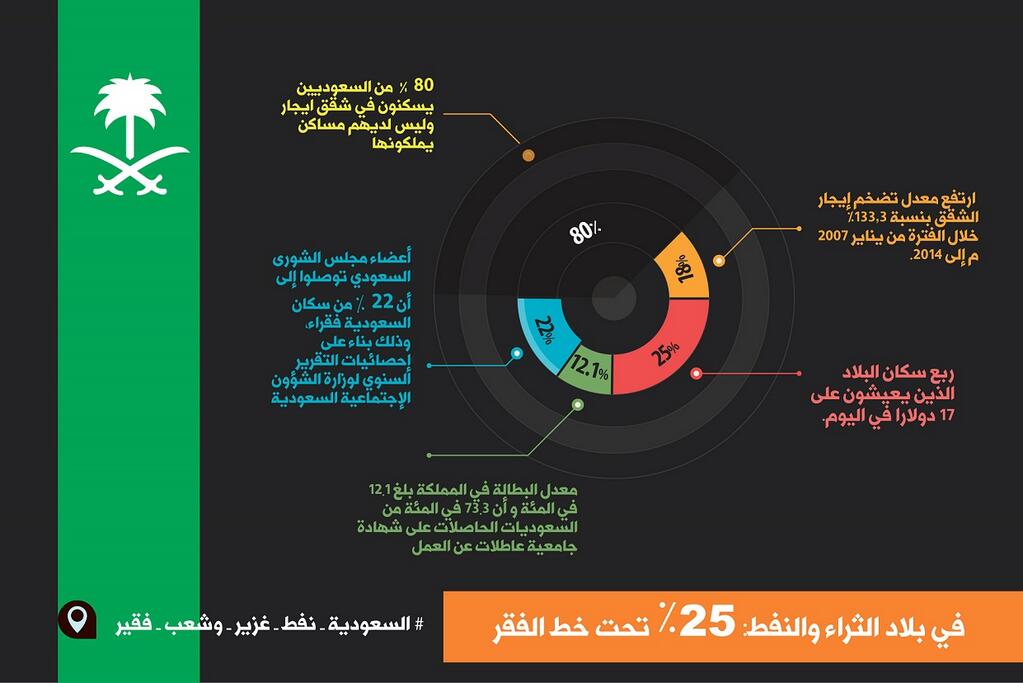 An electronic 'intifada' was launched by the Saudis who Saudi Social Medialogged on the social media sites to complain their poverty as 25% of them are labeled 'poor' although the country floats on an oil sea, according to Washington Post.
All the segments of the Saudis reacted positively with the electronic rebellion against the socio-economic calamity which strikes 4 million citizens.
Twitter was a main platform for the e-rebels who accused the Saudi authorities of being responsible for the maldistribution of the national fortune and resources.
A number of tweets revealed that some neighborhoods in Riyadh suffer striking poverty.
Other tweets mentioned that the authorities grant certain countries financial donations.
The Saudi regime led the country to a poverty rate which surpasses that in Lebanon, Palestine and Jordan.