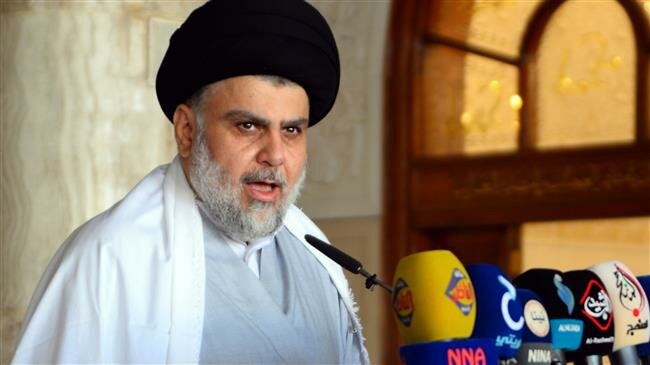 Influential Iraqi cleric Muqtada al-Sadr has condemned an arson attack on the Iranian consulate in Najaf, dismissing allegations that his followers were behind the Wednesday incident.
"We condemn attacks on diplomatic missions, because such acts are not characteristic of the Sadr Movement," Muqtada al-Sadr was quoted as saying by Iraq's Al-Ahad TV.
His comments came after a group of masked assailants stormed the Islamic Republic's diplomatic mission in Najaf and set it ablaze on Wednesday night.
They also took down the compound's Iranian flag and replaced it with an Iraqi one.
Iraq's foreign minister on Thursday called his Iranian counterpart Mohammad Javad Zarif to apologize to Iran over the incident.
Mohammad Ali al-Hakim told Zarif that Baghdad was committed to protecting Iranian diplomatic missions and their staff in the Arab country.