Middle East
Saudi Arabia
Yemen
Sayyed Al-Houthi: Saudi Claims of Targeting Mecca 'Big Lie'
Leader of Yemen's Ansarullah revolutionary movement Abdul Malik Badreddin al-Houthi firmly rejected Saudi Arabia's claim about targeting the holy city of Mecca by Yemeni missiles, saying such lies and false claims are "not unprecedented".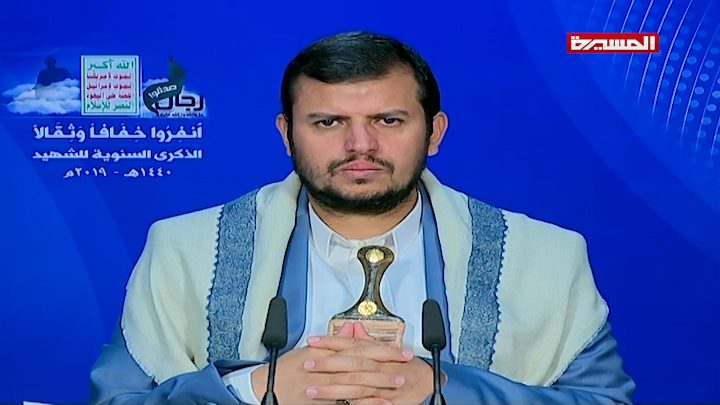 "What the Saudi regime claims about targeting Mecca is a big lie and a despicable claim," Houthi said, according to the Arabic-language al-Massirah TV.
"Such claims by the Saudi regime that the holy Mecca has been targeted, which are based on lies, are not unprecedented," he added.
"It is well-known that the criminal Saudi regime first raises false claims and then confesses to facts that it had previously concealed," the Houthi leader said.
Meanwhile, he stressed that the real threat to Muslim holy is posed by US, the Zionist entity along with their loyalists from Takfiri groups. In this context, Sayyed Houthi noted that all these sides are aligned with the Saudi regime.
"Yemeni people have proven that they can be trusted in saving the Muslim sanctities, while the Saudi regime has been engaged in settlement on Al-Quds and Al-Aqsa holy mosque."
"Those who plot against Al-Aqsa and Palestinian people and have major role in (US President Donald) Trump's so-called 'deal of the century' aren't trustworthy."
Saudi Arabia claimed on Monday it had intercepted two missiles in Mecca province fired by Yemen's Houthis.
Later in the day, the spokesman for the Yemeni armed forces categorically dismissed the allegation.
"The Saudi regime is trying, through these allegations, to rally support for its brutal aggression against our great Yemeni people," Brigadier General Yahya Sare'e said in a posting on Facebook.
"The Saudi regime is again trying to exploit the religious status of Mecca to cover up its crimes against the Yemeni people," he said, adding, "We will not hesitate to announce our military operations and we do not need to wait for incorrect judgments about our goals and the timing of our operations."