Iraq
Sayyed Ammar al-Hakim against Iraq disintegration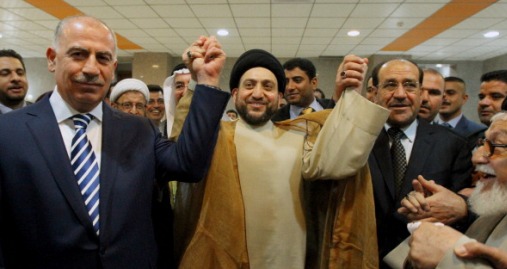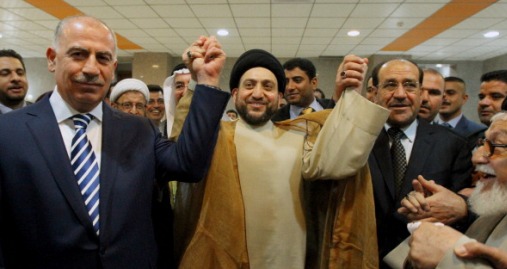 Leader of the Supreme Islamic Council of Iraq Ammar al-Hakim voiced opposition to any kind of action which could threaten Iraq's territorial integration.
He made the remarks talking to reporters after his meeting with the Supreme Leader Advisor for International Affairs Ali Akbar Velayati here on Sunday.
The cleric said his organization was against the scheme of diving Iraq into federal states according to religions.
Saying that the issue of creating federal states certainly exists in the Iraqi law, he stressed that such a topic should not be used as an excuse for attempts to undermine national solidarity and territorial integrity of the country.
Hakim said he discussed with the Iranian officials ways of confronting spread of terrorism in the region.
Two sides stressed the need for cooperation to fight terrorism and extremism as well as the Daesh crimes in particular, he added.
Velayati who is also the head of the Strategic Research Centre affiliated to the Expediency Council said people of Iraq are in need of peace more than any time before.
He stressed that terrorists are doomed to failure and Iraq is moving towards stability.
In the aftermath of the religious decree issued by Iraqi Ulema, terrorism was now dying away across Iraq and even Syria, Velayati added.
Commenting on the calls for a federal Iraq, he said all Iraqi political groups favor a powerful country and are trying to bolster solidarity within the nation.