Syria
Sayyed Ammar al-Hakim: Syrian parties urged to resort to negotiations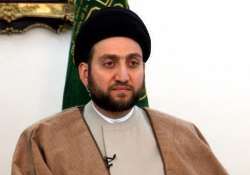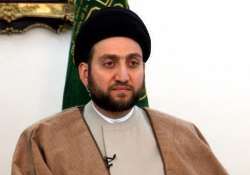 Visiting Leader of the Islamic Supreme Council of Iraq Ammar al-Hakim said here on Sunday that all Syrian parties should resort to negotiations to put an end to the ongoing struggle in that country.
Addressing the inaugural session of the 26th Islamic Unity conference which began here this morning, Hakim said, "No more disagreement and division is needed among Muslims in Syria."
He stressed that in order to halt violence and bleeding in Syria and to extinguish the fire of war in that country, all Syrian groups should resort to negotiations.
The Iraqi leader also underlined the need for unity among different Syrian groups noting that division and discord among different Islamic faiths and factions were root causes of all problems in the world of Islam.
Hakim said that the diversity in the Islamic tribes and factions is a "blessing" which would pave the way for exchange of views and lead to their progress.
Welfare minister of Pakistan was another speaker of the opening session of the 26th Islamic Unity Conference.
He referred to Iran as the symbol of Muslims' unity worldwide.
Some 1,000 Iranian think-tank and scholars as well as 300 prominent political, scientific and cultural figures from World of Islam are attending the Tehran conference.
The 26th Islamic Unity conference is to discuss Syrian developments and seek ways to settle the crisis there.