Iraq
Sayyed Ammar al-Hakim urges security maintenance in Iraq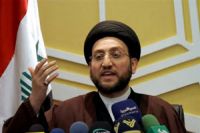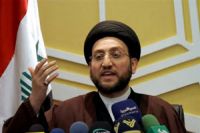 Head of the Islamic Supreme Council of Iraq, Sayyed Ammar al-Hakim, has emphasized a due solution to end the current crisis in that country.
Koll al-Iraq daily reported on Monday that Sayyed Hakim has called for due efforts to end any kinds of political, social, and economic crises in Iraq, urging security apparatuses to fully comply with their duties to maintain security across the country.
He then stressed preparation to hold parliamentary elections, reminding all officials in charge of different posts in Iraq to do utmost in serving the people.
Parliamentary elections are scheduled to be held in April, 30, 2014.