Yemen
Sayyed Houthi: Israel Assists Saudi in War on Yemen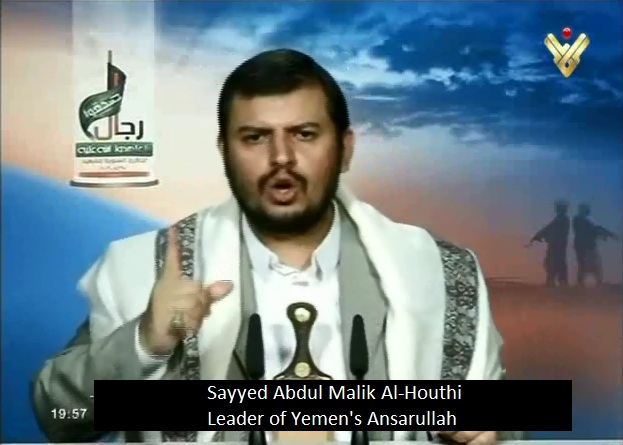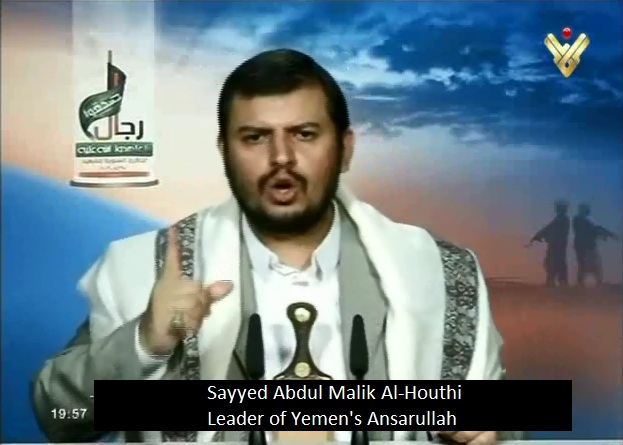 Leader of Yemen's Ansarullah Movement, Sayyed Abdul-Malik al-Houthi said on Monday that the Zionist entity participates in the Saudi-led war on Yemen and launches its attacks from Asab military camp in Eritrea towards the Yemeni cities.
In televised speech to commemorate Martyr Sayyed Hussein Houthi, Ansarullah leader stressed that the movement sticks to the political process held in Kuwait, but that it keeps cautious in the battlefield.
Sayyed Houthi added that the Saudi regime will meet the same fate of anarchy and destruction which have stormed the regional countries.
Yemen has been since March 26, 2015 under brutal aggression by Saudi-led coalition.
Thousands have been martyred and injured in the attack, with the vast majority of them are civilians.
Riyadh launched the attack on Yemen in a bid to restore power to fugitive president Abd Rabbu Mansour Hadi who is a close ally to Saudi Arabia.