Yemen
Sayyed Houthi: Yemeni Are Ready for Peace, Not Surrender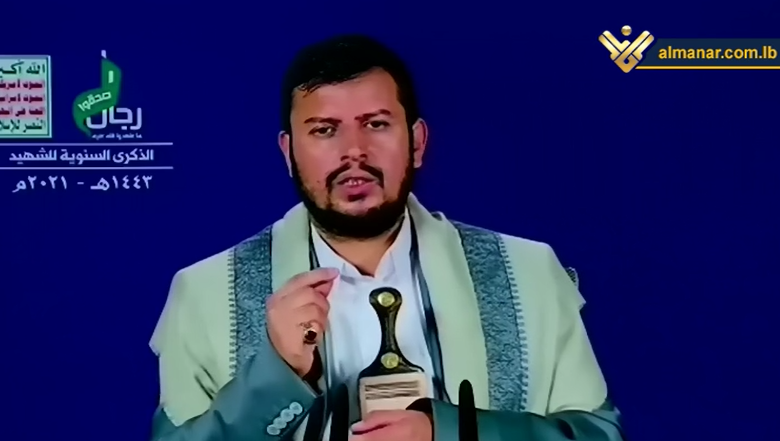 Head of Yemen's Ansarullah Movement Sayyed Abdul Malik Badreddine Al-Houthi stressed on Saturday that the Saudi-led aggression forces have failed to reach any of their targets in their war on Yemen, adding that their mere achievement is committing massacres against the civilians.
Addressing a ceremony held on Martyr Day, Sayyed Houthi indicated that the aggression forces are working in light of the US orders and for the sake of normalizing ties with the Zionist enemy.
Sayyed Houthi reiterated that the Yemenis are ready to restore peace which preserves their dignity, not the surrender that tarnishes their pride, highlighting the importance of steadfastness in face of aggression and blockade in order to reach the ultimate victory.
In this regard, Sayyed Hoputhi underscored the role of the martyrs sacrifices, calling for perpetuating their feats via the various media outlets.
Yemen has been since March 2015 under a brutal aggression by Saudi-led coalition. Tens of thousands of Yemenis have been injured and martyred in Saudi-led strikes, with the vast majority of them are civilians.
The coalition has been also imposing a blockade on the impoverished country's ports and airports as a part of his aggression which is aimed at restoring power to fugitive former president Abdrabbuh Mansour Hadi.
Meanwhile, Yemen is home to the world's largest humanitarian crisis, with at least 7 million people on the brink of famine and hundreds of thousands suffering from cholera.
Source: Al-Manar Engish Website