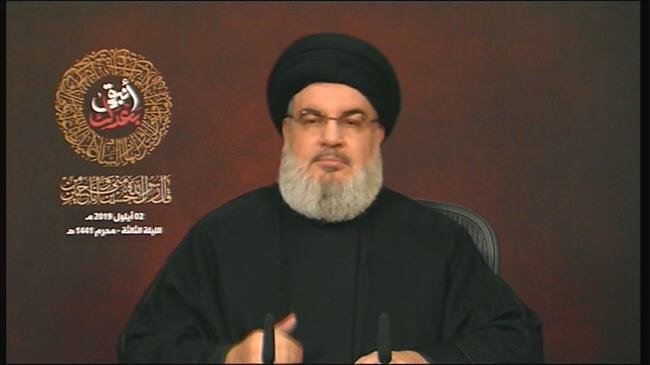 The leader of the Lebanese Hezbollah movement has warned Israel against any future attacks on Lebanon saying that in case of such attack all Israeli forces will be at risk.
Sayyed Hassan Nasrallah made the remarks in a televised speech on Monday, saying that Sunday's operation by Hezbollah fighters in which an armored Israeli vehicle was hit, was meant to send the message to Israel that "if you attack, then all your border and forces will be at risk."
Nasrallah added that the through the latest operation against the Israeli forces, the resistance group broke the "biggest red line" by targeting forces across the border and inside the occupied territories.
Hezbollah's Sunday attack came in response to an Israeli air raid last week that killed two of its fighters in Syria, as well as an Israeli drone attack on southern Beirut.
According to the Lebanese resistance movement, the missiles launched from Lebanon destroyed an armored personnel carrier in Avivim, killing or wounding those inside it. The Israeli military, however, alleged the attack did not lead to any casualties while adding that it had fired 100 shells into Lebanon in return.
Earlier on Monday, the Arabic-language al-Manar satellite television station affiliated with the Lebanese Hezbollah resistance movement aired new footage of a recent attack on Israeli positions in the occupied territories.
The footage showed Hezbollah fighters firing two missiles at the Israeli military vehicle, sending it up in flames and apparently fully destroying it.