Syria
Sayyed Nasrallah: Danger of partition in Syria passed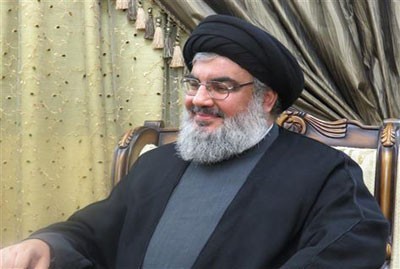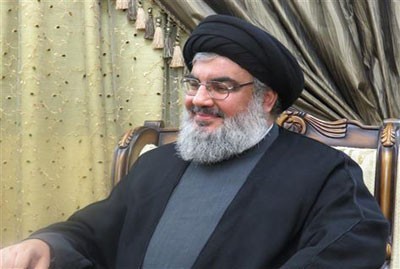 Hezbollah Secretary-General, Sayyed Hassan Nasrallah said the explosive device that targeted an Israeli patrol in Shab'a farms in mid-March was an operation carried out by the resistance.
Nasrallah said that stage of toppling the regime and the state in Syria is over according to all field, military, security and popular developments.
In an inclusive dialogue with Lebanese daily, As-Safir, published Monday, Nasrallah noted that that the Syrian government can hold out against the foreign-backed opposition.
"They can't overthrow the regime. What is going on in Latakia and Kassab we can't call it a massive war, it is limited operation," Sayyed Nasrallah said, pointing out that the massive war which they have been talking about in Syria's south is an exaggeration.
Meanwhile he stressed that the war in Syria must stop, adding that the Syrian parties must sit to dialogue. He noted that one of the most dangers Syria has face is partition. In this context Sayyed Nasrallah said he believes that this danger has been passed.
He added that if it is possible to reach a stage where war is over "then comes the importance of reconciliations because they say: war ends here…there is no more fighting and bloodshed…no houses demolished…and these constitute the basis for the future.''
He said that President Bashar al-Assad has never been at issue; "what they actually wanted was a regime change and a reshuffling of Syria's position, stances and influence, that's why they did not enter to create democracy or achieve equality or fight corruption…it was all about changing Syria's stances and position.''
Hezbollah chief unveiled that serious offers were made for President Bashar al-Assad to alter his political course and sever diplomatic ties with Iran and with the resistance movements in the region, which he declined.
On the other hand, Nasrallah noted that the front which is against Syria is fragmented in light of the latest developments rocking the region, especially the current crisis in Egypt following the ouster of president Mohammad Mursi.
Disputes grew with this front, which compromises Saudi Arabia, Qatar, Turkey and Egypt, he said. Commenting on the international position, Nasrallah said that the atmosphere is better now and the Russian stance remained unchanged, ruling out potential US and European military procedures "not only because of Russia but because the US internal situation; the US economy, administration and the European domestic situation are not favorable of such steps.''
Nasrallah said that the Israelis have made no secret of their satisfaction over the unfolding events in Syria as the Israeli officials have been speaking in no uncertain terms that they favor all options in Syria except the one about President al-Assad staying in power, including the partition of Syria and a war that drags on for twenty or thirty years.
He added that the Israelis are concerned about an imminent victory of the axis of resistance which, he says "accounts for the relation between armed groups in Quneitra and the Israelis.''
"It's not only about wounded gunmen being admitted at Israeli hospitals. The gunmen there have much leeway and a total freedom of movement, and there are no Israeli reservations whatsoever about the movement of gunmen, their weapons, and training.''