Hassan Nasrallah
Leaders of Ummah
Lebanon
Middle East
Sayyed Nasrallah: If I Announce Number of Hezbollah Fighters, Many Will Get Horrified; Iranian Companies Can Extract Lebanese Offshore Oil & Gas
Hezbollah Secretary General Sayyed Hasan Nasrallah warned the American administration and its embassy in Lebanon that their schemes aimed at weakening the Resistance were doomed to failure.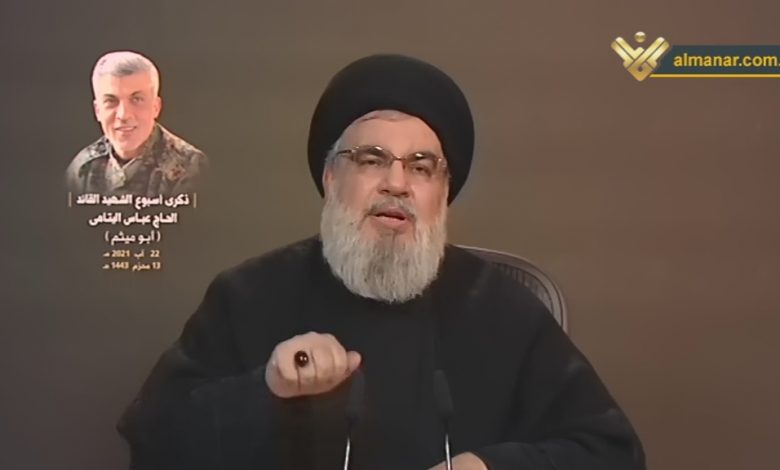 "If I announce the number of Hezbollah fighters today, many will get horrified."
Delivering a speech on memorial ceremony for the late Hezbollah commander, martyr Abbas Al-Yatama, in Hermel, Sayyed Nasrallah announced that the second fuel oil ship will sail from Iran to Lebanon in few days.
Sayyed Nasrallah announced that Hezbollah is ready to get an Iranian company which can challenge the US sanctions and extract the Lebanese offshore oil and gas, warning 'Israel' against striking it.