Hassan Nasrallah
Iran
Lebanon
Sayyed Nasrallah: Martyr Suleimani Coordinated in Iran Providing Hezbollah with Money to House Shelterless People after 2006 War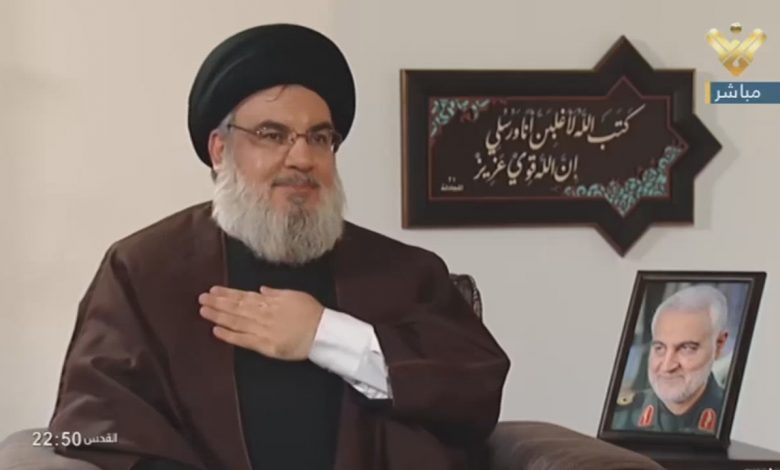 During a four-hour interview with Al-Mayadeen TV Channel on Sunday, Hezbollah Secretary General Sayyed Hasan Nasrallah mentioned the name of the martyr General Qassem Suleimani in almost every section and upon tackling almost every issue.
Although Sayyed Nasrallah had tackled General Suleimani's merits several times since his martyrdom on January 3, 2020, he added key honorable facts about the Iranian hero.
Sayyed Nasrallah maintained that General Suleimani foresaw the terrorist war on Syria just after the revolution in Egypt dethroned President Hosni Mubarak in February, 2011, knowing that the crisis in Syria started one month later.
Hezbollah leader added that General Suleimani contributed persuading the Russian President Donald Trump to support directly the Syrian army against the terrorist groups in 2015.
Sayyed Nasrallah also recalled how martyr Suleimani rejected to keep away from Beirut's southern suburb during 2006 war and insisted on keeping with Hezbollah command till the last minute of the confrontation.
Sayyed Nasrallah also talked about the unprecedented project of housing the shelterless people after the war and how the martyr coordinated with the Iranian leadership the process of providing Hezbollah with huge amounts of money for that purpose.
A US drone attack led to the martyrdom of General Suleimani, the IRGC's Quds Force Chief, along with Hajj Abu Mahdi Al-Muhandis, the Deputy Head of Hashd Shaabi Committee, and their entourage near Baghdad airport.
Source: Al-Manar English Website