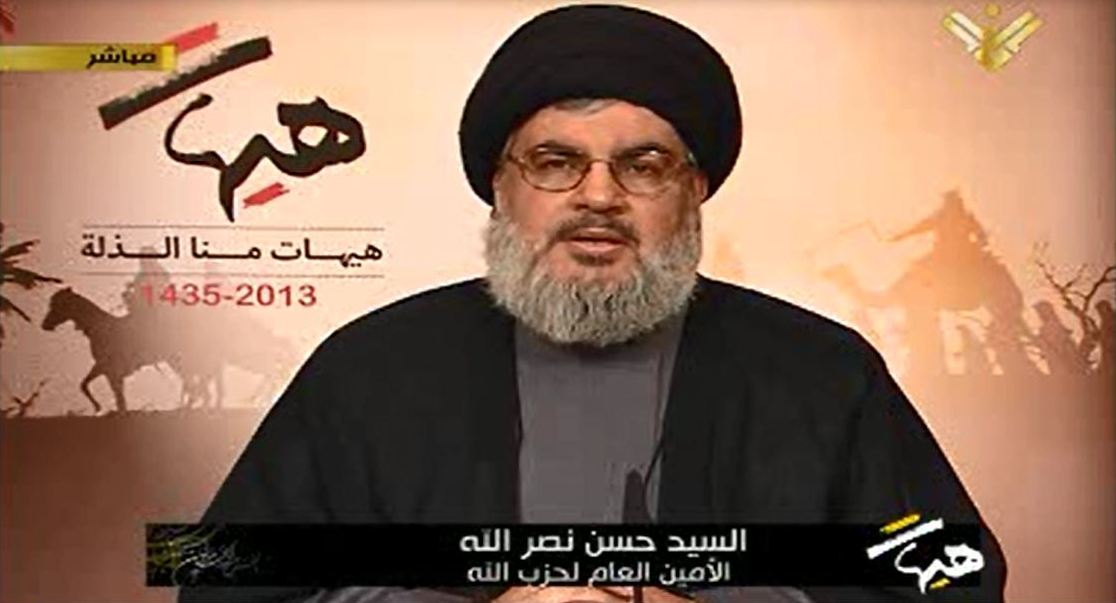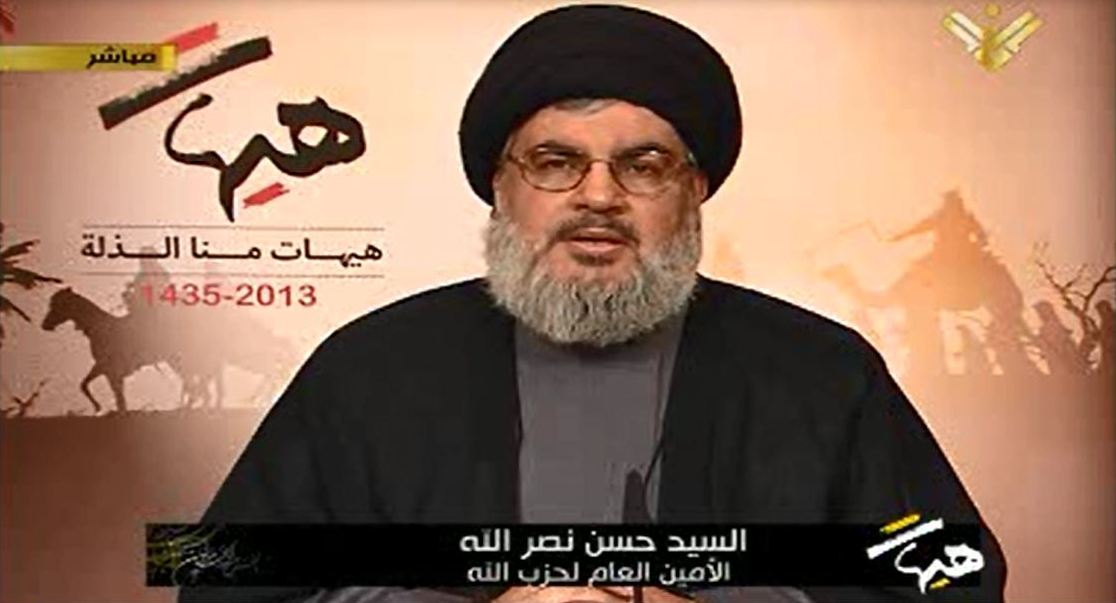 Sayyed Nasrallah: Neither Threat, Nor Car Bombs Will Keep Us from Our Hussein
In a very clear message that no threat can keep him from Imam Hussein (a.s.), Hezbollah Secretary General Sayyed Hasan Nasrallah personally appeared before crowds commemorating the tenth night of Muharram in Sayyed Shuhadaa Complex in Beirut's southern suburb.Sayyed Nasrallah appears personally before crowds in Sayyed Shuhadaa complex
His eminence stressed that neither blast, nor bloodshed, nor car bombs will prevent us from commemorating Ashura, noting that this commemoration does not represent a challenge for anybody.
The resistance leader assured that the Zionist entity seeks war in the region, accusing some Arab countries of standing beside the Israeli enemy.
Talking about a proposed deal between Iran and world powers over the Islamic Republic's nuclear program, Sayyed Nasrallah stressed that such deal will make the position of Hezbollah's alliance with Tehran and Damascus stronger.
Addressing those who are betting on events taking place in Syria in order to form a new Lebanese government or not, his eminence assured that they will not triumph in Syria.
Sayyed Nasrallah also tackled the Israeli espionage issue, saying that the resistance has so many things to do in this affair if the Lebanese state abandons its responsibilities.