Lebanon
Middle East
Sayyed Nasrallah Receives Congratulation's Letter from Jordanians on "Ayyoub"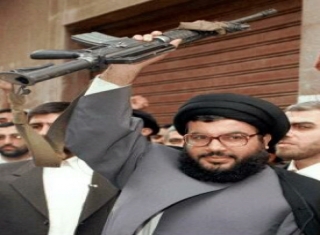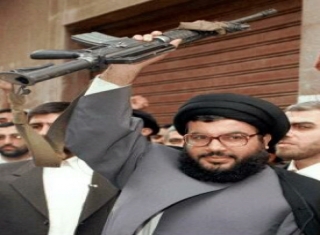 Hezbollah's Secretary General Sayyed Hasan Nasrallah has received a letter of congratulations and solidarity from the old Jordanian struggler, Doctor Yaacoub Zayadin, after the successful Ayyoub operation in which the Lebanese Resistance was able to launch a drone in the skies of the Occupied Palestine, which is to be considered a specific step in structuring the defensive balance with the Zionist enemy.
The letter texts the following:
Dear Sayyed Hasan Nasrallah, Hezbollah's Secretary General,
We send you our salutations and respect.
As we celebrate this great historic event that shocked the entire Zionist entity, we, the signatories on this text, send you the most honest and sincere congratulations for this impressive success of the "Ayyoub Drone" operation conducted by the intrepid Lebanese Resistance, at a time some Arabs and Muslims are busy with creating and fueling sectarian, confessional, and ethnic conflicts to keep the entire Ummah occupied with it, as well as igniting colonial wars by proxy, aiming at ejecting it from history.
As we have known, you have conducted this operation unlike winds. You have been in the center of the storm sweeping in the region, in a courageous challenge with the postulates on which our generations have been brought up, in which they state that imperial universally supported Zionist enemy's power is undefeatable, and the usurped waters and skies are impermeable, and its victory and our defeat represent a predetermined destiny. This operation leads to revitalizing our Ummah and restoring the hope buried under its ashes.
The frank message by Ayyoub to Arabs and Muslims was as follows: "This is your cause, that is your enemy, and here is your compass. Do not be misled. Victory and glory are to the honest promising resistance."
The letter was signed by: Dr. Zayadin's friends, a group of the Jordanian leftist leaders such as Dr. Hisham Ghassib, Issam El-Tall, Ahmad Jaradat, Saoud Qobeilat, Dr. Mohammad Al-Kafaween, Dr. Ahmad Fakher, Dr. Mazen Hanna, George Haddadin, Dergham Halssa, and around 400 activists.