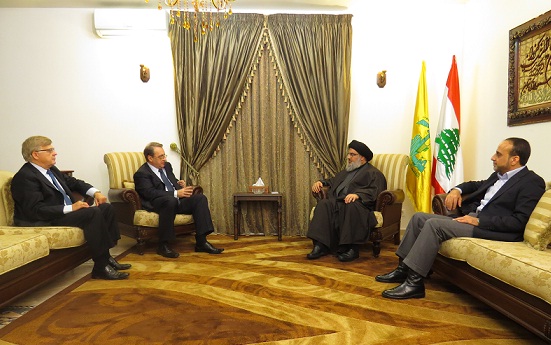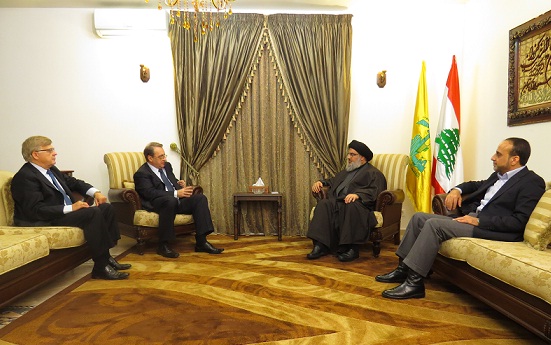 Hezbollah Secretary General Sayyed Hasan Nasrallah received Saturday the special delegation of Russian President Vladimir Putin to Lebanon, deputy FM Michael Bogdanov.
The meeting was held in the presence of Russian ambassador to Lebanon, Alexander Zasypkin, and Chief of Hezbollah International Relations, Amamr Mousawi.
A statement of Hezbollah Media Relations pointed that various political affairs and developments in the region, Syria and Lebanon in particular were on the agenda.