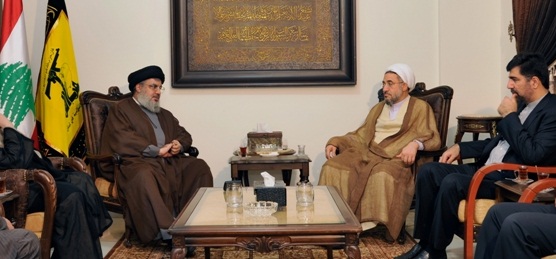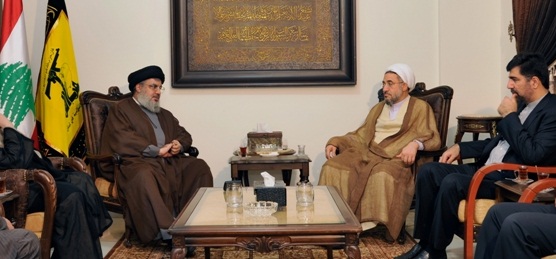 Hezbollah Secretary General Sayyed Hasan Nasrallah received the Head of the the International Compound for Proximity of Islamic Sects Ayatollah Sheikh Mohsen Araki and his entourage.
The meeting was also attended by the Iranian Ambassador to Lebanon Ghadanfar Roknabadi and the Chairman of the Administration Commission of Muslim Scholars Assembly Sheikh Hassan Abdollah.
The discussion were centered on the general Islamic conditions and the steps that the Compound must take to achieve proximity among the Muslims, especially during this critical stage.