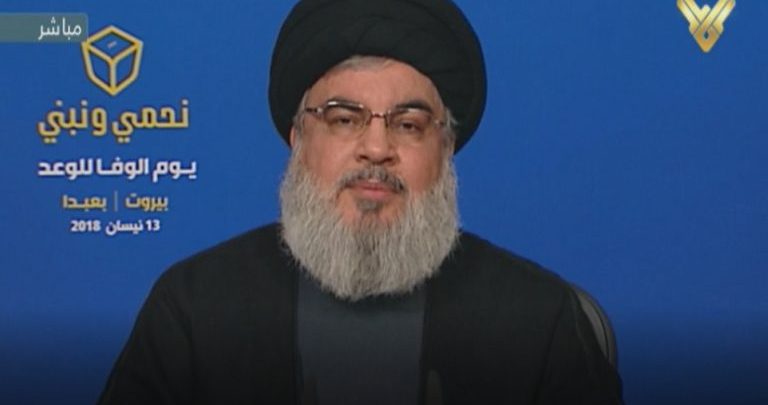 Sayyed Nasrallah's speech is to take place during a ceremony held in Beirut's southern suburb (Dahiyeh), at 9:30 p.m. on Friday.
In August 7, 1979, late founder of the Islamic Revolution, Imam Ruhollah Mousavi Khomeini designated the last Friday of Ramadan holy month as the International Al-Quds Day. Since then, Al-Quds Day has become a day all Muslims and oppressed people across the world rally for Al-Quds and Palestine against the Zionist occupation.
Last week, Sayyed Nasrallah called for wide participation in the Al-Quds Day in the world and especially in Lebanon.
During a speech on the occasion of Resistance and Liberation Day, Sayyed Nasrallah stressed that Al-Quds Day this year is of great significance because of the efforts being made to put an end to the Palestinian cause, specifically during the upcoming conference in Bahrain, which will witness the announcement of the economic plan of US President Donald Trump's so-called 'deal of the century'.