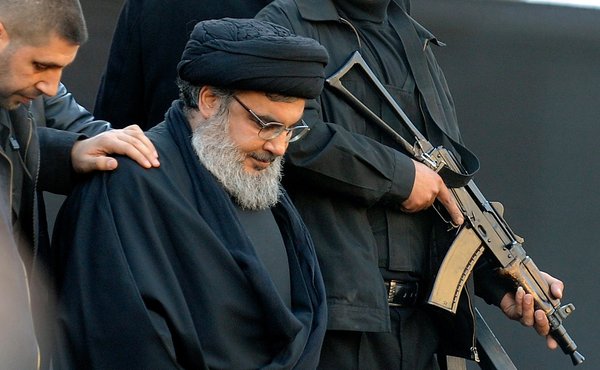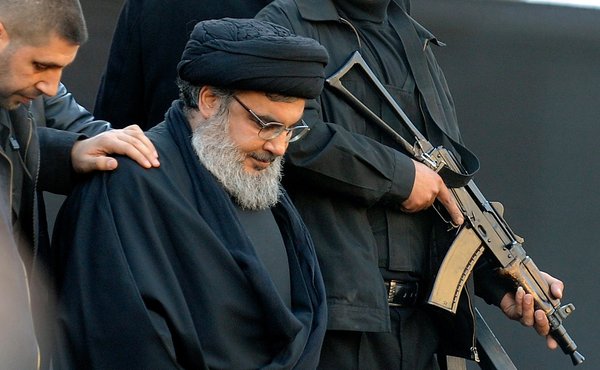 Al-Akhbar Lebanese daily reported Tuesday that Hizbullah Secretary General His Eminence Sayyed Hassan Nasrallah advised the terrorists on the Lebanese border with Syria either to die of cold or retreat.
Hizbullah Secretary General His eminece Sayyed Hassan Nasrallah
Hizbullah Secretary General His Eminence Sayyed Hassan Nasrallah
According to the daily, Sayyed Nasrallah told a group of scholars on the eve of the holy month of Muharram that the terrorists are "incapable of invading any Bekaa area because they are surrounded."
"Those terrorists have two options either to die of cold or leave in civilian clothes to Lebanon and Syria," His Eminence said.
He further added "the militants are incapable of invading any Bekaa area because they are surrounded."
His Eminence also warned the extremists that Hizbullah "will not be conquered and we will not allow anyone to defeat us."
In parallel, the Resistance Leader assured that the security situation "is under control."
"In the event of a security flaw, that doesn't mean we have failed because the biggest countries in the world cannot claim to have security under control 100 percent."
Moreover, the daily quoted Sayyed Nasrallah as saying: "My last week's trip to the Bekaa Valley, where he interacted with Hizbullah cadres, was more reassurance-seeking."
On the Brital clashes, Sayyed Nasrallah said he was briefed on the situation on the ground. "I walked around several kilometers between the positions, and I assure you that we are very strong on the ground, and our preparations are very advanced."
"Every day that passes we grow more certain that our fight in Syria was for the sake of protecting Lebanon; and today, we are in the axis of resistance, we stand in a position of victory."
In addition His Eminence sated: "When the enemies' plans fail it means you are winning, knowing that the battle is still long before the final victory."
"We are in front of a golden opportunity to break the Takfiri scheme."
As every day passes, we become more aware that our fighting in Syria is for the protection of Lebanon," Sayyed Nasrallah said, according to al-Akhbar.
On the regional developments, His Eminence said : "The conflict is not to topple [Syrian] President Bashar al-Assad, but on re-drawing a new map of the area."
""ISIL's" survival is an American and Turkish interest," he said, and pointed out that "the war waged by the international coalition against the "ISIL" is similar to making manicure for this organization and drawing red lines so that they won't approach Saudi Arabia, Jordan and Erbil."
His Eminence also said: "The coalition raids since the start of the war are not equivalent to "Israeli" raids launched on Lebanon in July 2006."
"The United States used the "ISIL" as a scarecrow to frighten and blackmail the countries in the region and wear it out as a prelude to impose its hegemony upon, especially in Syria and Iraq.