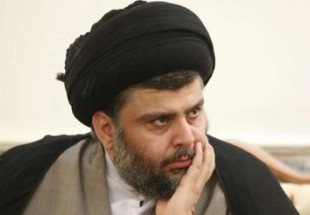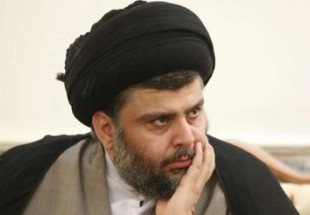 Muqtada al-Sadr, the leader of Sadrist Movement in Iraq, has issued a message ahead of Islamic Unity Week calling major Muslim countries in the Middle East region to boost solidarity among them, reported Taqrib News Agency (TNA).
He urged Saudi government to defend holy shrine of Prophet Mohammad (PBUH) against terrorist thoughts announcing Iraq's readiness to contribute for the aim as well as reconstruction of some worn out graves in Baqi' graveyard.
The cleric stressed Iraq's protection for religious sanctities across the country.
Iraqi Shia leader demanded Saudi Arabia to deploy his army in Yemen and Bahrain to Al Quds and liberate the occupied lands from the grip of Israeli "evil government".
Moqtada al-Sadr also called Egyptian government to safeguard Imam Hussein (AS) Mosque in the country and reopen the holy site for the pilgrims demanding Al Azhar to avoid extremist views in an attempt to strengthen Islamic unity and liberation of the Muslim world from radical thoughts.