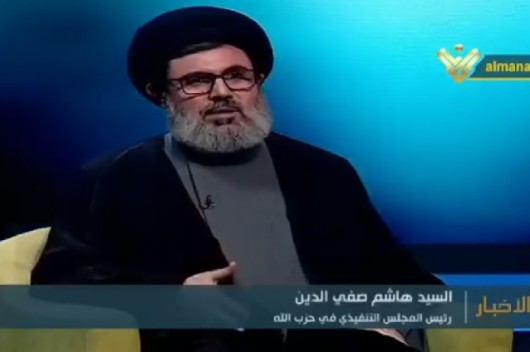 Head of Hezbollah's Executive Council Sayyed Hashem Safieddine stressed on Tuesday that the Resistance draws up equations of victory.
In an interview with Al-Manar, Sayyed Safieddine saluted Jihadi commander Mustafa Badreddine on his fifth martyrdom anniversary.
His eminence hailed Palestinian resistance for heroically confronting the Israeli aggression against Al-Quds and Gaza.
"The Resistance today writes equations of victories. This Ummah (nation) is well determined to make the future brighter."
"The rockets which pounded the Zionist entity tells the enemy that the Resistance is more powerful than their estimations."
"The spirit of Resistance is present across all Palestine," his eminence stressed.
"Al-Quds today glitters by its martyrs. The developments in occupied Palestine prompts many parties to join Axis of Resistance."
Source: Al-Manar English Website