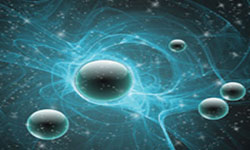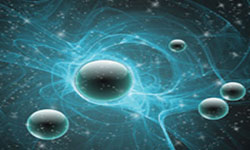 Iranian researchers obtained the technology to produce a biosensor made of carbon paste modified with cytochrome C and manganese oxide nanoparticles to detect hydrogen peroxide in the range of cellular cycle of the living creatures.
The biosensor has applications in medical, biological and food industries.
Hydrogen peroxide is not only an important analyte in food, medicine, clinical, industrial, and environmental fields, but also plays an important role as the product of enzyme reaction in systems containing enzymes. Therefore, the quick analysis techniques for this material are very important.
Negahdari, one of the Iranian researchers, explained the different stages of the project. "Manganese oxide nanoparticles were firstly produced through chemical synthesis method. Then, the modified electrode was produced by placing the protein and manganese oxide nanoparticles on the smooth surface of carbon paste electrode. All electrochemical detection and measurement stages were carried out in phosphate buffer solution."
The most important advantage of manganese oxide nanoparticles is increasing the ratio of surface to volume in materials in bulk form. This advantage increases reactivity, and it simplifies and increases the rate of electron transference electrochemical processes, which consequently increases the redox peaks.
The use of the biosensor is a rapid, precise, and cost-effective method in order to detect hydrogen peroxide. This method can be applied in medical, biological, and industrial diagnoses.
Results of the research have been published in December 2012 in International Journal of Electrochemical Science, vol. 7, issue 12. For more information about the details of the research, visit the full paper on pages 12098-12109 of the same journal.