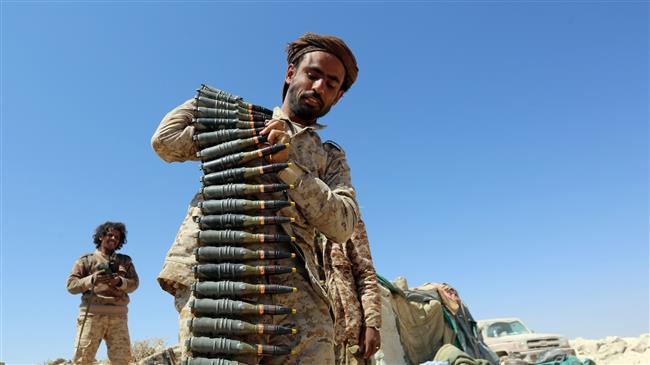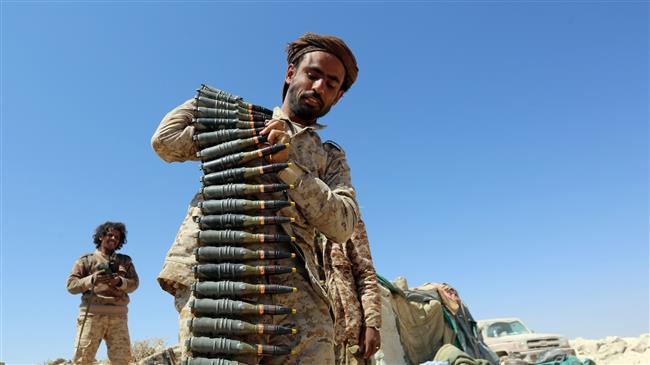 A confrontation between Saudi-backed militants and Yemen's popular Houthi Ansarullah movement across the war-battered country has left around 80 people dead on both sides.
More than 55 died and dozens more were wounded in Sana'a Province's Nihm District, northwest of the country's capital, on Saturday, Yemen's medical officials said.
The sources also said fighting killed at least 25 people on both sides along Yemen's west coast.
Houthi officials, meanwhile, rejected militant claims of advancing in Sana'a's Arhab District.
The fighters and their allied army forces also thwarted a push by Saudi-backed militants to advance in the southwestern al-Bayda Province. Yemen's al-Masirah television network said dozens of the militants were killed in the province's Nati' District.
The militants fight on the side of Yemen's former president Abd Rabbuh Mansur Hadi who resigned amid internal conflict in March 2015 and then fled to Saudi Arabia.
Soon afterwards, Saudi Arabia launched a military campaign to restore the former president and crush Ansarullah, which had begun running the country's affairs after Hadi's flight.
More than 13,600 people have died and millions of people have been displaced since the onset of the Saudi-led invasion which has plunged the impoverished country into one of the worst humanitarian crises.