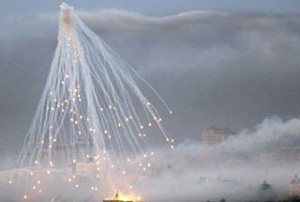 Houthi fighters say Saudi forces have launched a major cross-border airstrike on Yemen, leaving at least 70 civilians dead and more than 100 others injured in the northern district of Razeh.
Saudi warplanes also carried out several attacks on the southwestern village of al-Jabiri 966 kilometers (600 miles) from Riyadh early Sunday.
A Saudi military official confirmed the attack, but claimed that the village has been taken by Houthi fighters.
The fighters said earlier in the day that Riyadh targeted a refugee camp and several neighborhoods in the northwestern province of Sa'ada, pouring phosphorous bombs on civilians.
While Riyadh insists that it is targeting Houthi positions on 'Saudi territory,' the fighters say Saudi Arabia is bombing Yemeni villages with chemical weapons and causing the death of Shia civilians.
International aid agencies and the UN bodies have voiced concern over the dire condition of the Yemeni civilians who have become the main victims of the conflict in Yemen.
The UN High Commissioner for Refugees (UNHCR) warned on Sunday about the deteriorating civilian situation in Sa'ada province as well as Razeh district in northern Yemen.
"Shortages of food and other commodities have pushed the prices sharply upwards and more and more people are unable to afford their basic needs," UNHCR spokesperson Andrej Mahecic told reporters in Geneva on Sunday.