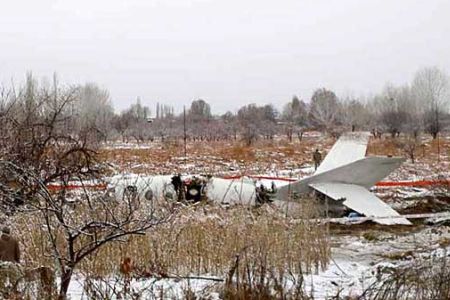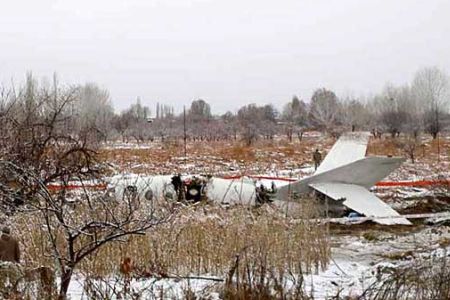 An Iranian passenger plane has crashed near the northwestern city of Orumiyeh, killing scores of people and leaving many others in critical condition.
The IranAir-operated plane, with 105 passengers and crew on board, crashed near Lake Orumiyeh, head of Iran's State Emergency Center Gholam-Reza Masoumi said on Sunday.
The American-made Boeing 727 had taken off from Mehr-Abad Airport in the Iranian capital, Tehran, with a one-hour delay and was en route to Orumiyeh International Airport when the incident happened.
The plane reportedly approached the runway to land but was forced to delay the touchdown due to bad weather.
Iran's Red Crescent Society told Press TV that scores have been killed but there are at least 35 survivors.
Many of the injured have been reported to be in critical conditions. They have been rushed to hospitals in the cities of Orumiyeh and Tabriz.
Seventy centimeters (27 inches) of snow has hampered rescue operations.