Syria
Scores of Al-Nusra's Foreign Commanders Killed in Damascus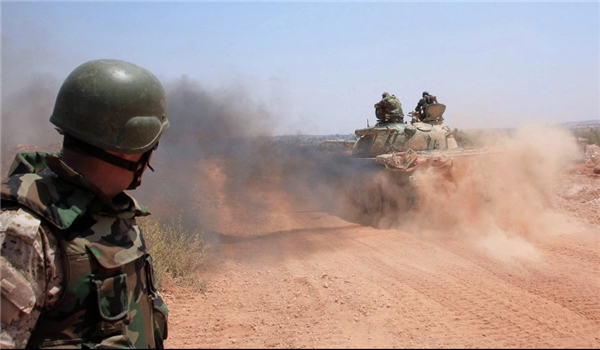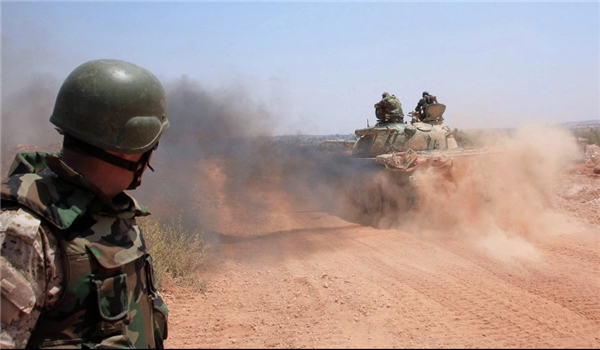 The Syrian army forces inflicted heavy casualties on al-Nusra (Fatah al-Sham) Front terrorists, including their foreign commanders, in their operations to free the Northern parts of Jobar region in Damascus.
A military source said on Tuesday that the terrorists' massive attacks have been warded off, and added that during the Syrian soldiers' operations in Jobar region, several al-Nusra Front's foreign commanders were killed and their command centers were destroyed.
He added that the army units have liberated all regions in Northern Jobar which were occupied by the terrorists, and killed all militants in the area.
The source said that the situation in Jobar region has now normalized.
The Syrian army forces had on Monday pushed back the terrorists' massive offensive on their positions in the Northern parts of Jobar and laid siege on tens of militants in the region after launching a new military operation.
The Syrian soldiers could besiege a large number of terrorists who had attacked the army bases in Jobar, in the buildings near al-Ma'amel district.
The army had sent recruitments and military equipment to Jobar after the terrorists attacked the region from al-Qalamoun.
According to field sources, the army commanders have called on the besieged terrorists in al-Ma'amel district to lay down their arms and surrender to the government forces.