World News
Scores of Canada schools evacuated over 'potential threat'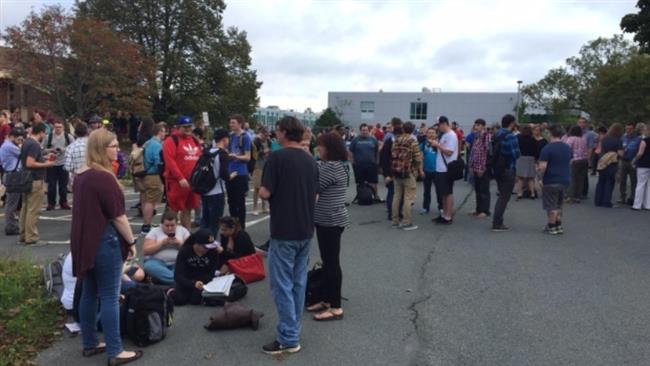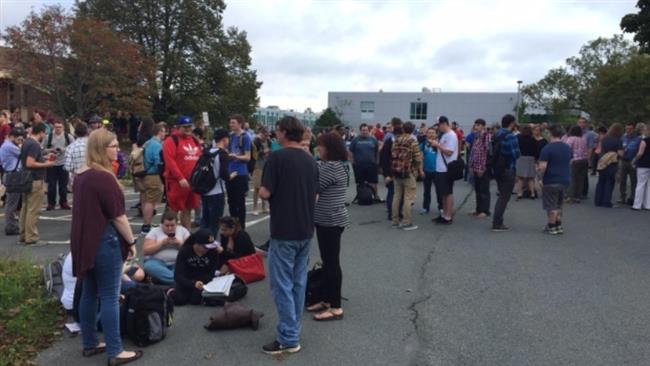 The Canadian police have evacuated 60 schools and universities in eastern Canada after receiving several threats, including a bomb threat.
The Royal Canadian Mounted Police said all primary and secondary schools across the province of Prince Edward Island were being evacuated and the students were being taken to safe locations.
"Police agencies and school administration are evacuating all Prince Edward Island schools due to a potential threat," the country's police said in a statement on Wednesday.
Three university campuses at the province of Nova Scotia were also forced to close over an anonymous bomb threat.
Two campuses of Nova Scotia Community College in Halifax and Sydney were closed at about 7:50 am local time (1050 GMT) after local police received the threat.
Police also evacuated Cape Breton University.
Investigations were reportedly underway to determine the source of the threat.
The news comes more than a month after a failed Daesh-inspired bombing in Ontario.
The lone suspect, identified as the 23-year-old Aaron Driver, was killed in an exchange of gunfire after heavily-armed police raided his house in Strathroy, a community in the southeastern province of Ontario.
Canadian media, citing an internal government memo, added that the suspect was planning to use an improvised explosive device to carry out a bomb attack in a public area.
In late August, a new government report said the number of Canadian citizens who had traveled overseas to join extremist organizations such as the Takfiri Daesh terrorist group had grown over the past months.
The 2016 Public Report on the Terrorist Threat to Canada, released by Public Safety Minister Ralph Goodale, gave an assessment of the terror threat landscape in 2015 and early 2016 across Canada.
According to the report, "extremist travelers" who are suspected of traveling abroad for the purpose of militant activity, pose a range of security concerns to Canada.