Syria
Scores of Casualties Reported in Blast at Al-Nusra's Depot in NW Syria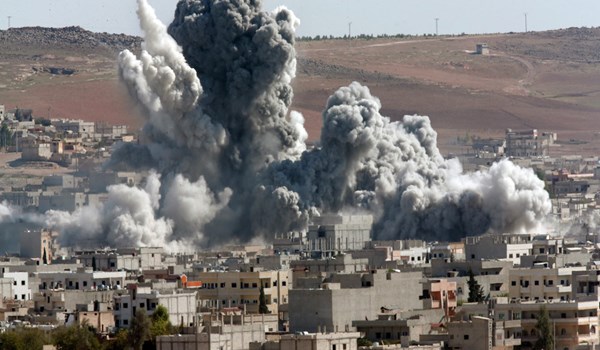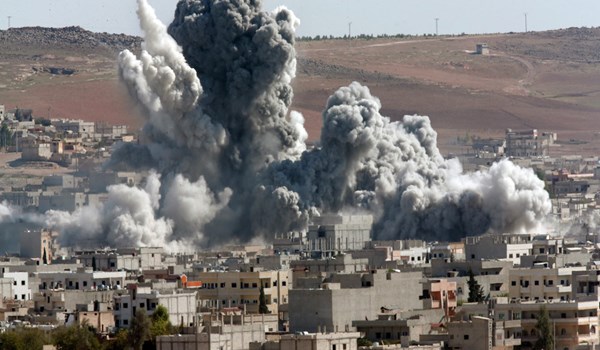 Over 40 fighters of Tahrir al-Sham Hay'at (the Levant Liberation Board or the Al-Nusra Front) as well as a number of civilians were killed in a huge blast at the terrorist group's arms depot in Idlib province on Sunday.
A huge explosion at a large depot of arms and ammunition of Tahrir a-Sham in the town of Sarmada near Bab al-Hawa border-crossing with Turkey destroyed fully two large six-story buildings in the region, killing 40 terrorists and an unspecified number of civilians. Dozens more have also been wounded in the explosion.
Local sources said that the death toll will rise as a number of people are still under the debris.
There is yet no further report on the cause of the incident.
In the meantime, a bomb went of in a vehicle of Tahrir al-Sham in the town of Sarmin in Southeastern Idlib, killing a number of terrorists.
On Saturday, the army dispatched one of the largest military convoys of the government forces, including a large number of infantries, military vehicles and heavy equipment to Northern Hama in line with preparing for an imminent operation to drive terrorists out of Idlib province, parts of Northern Hama, Southern Aleppo and al-Ghaab Plain.
The entire Syrian army units, including special forces, will take part in the upcoming operation.
Military experts say that the army will kick off its operation by liberating the two key towns of Kafr Zita and al-Latamina in Northern Hama that are located along the Damascus Highway to Aleppo.
The army soldiers will also push their way to al-Ghaab Plain in order to retake the historical town of Qal'at al-Madiq.
From Qal'at al-Madiq, the army men will make their way North towards the Jisr Al-Shughour region for the first time since they withdrew from the area in May of 2015.